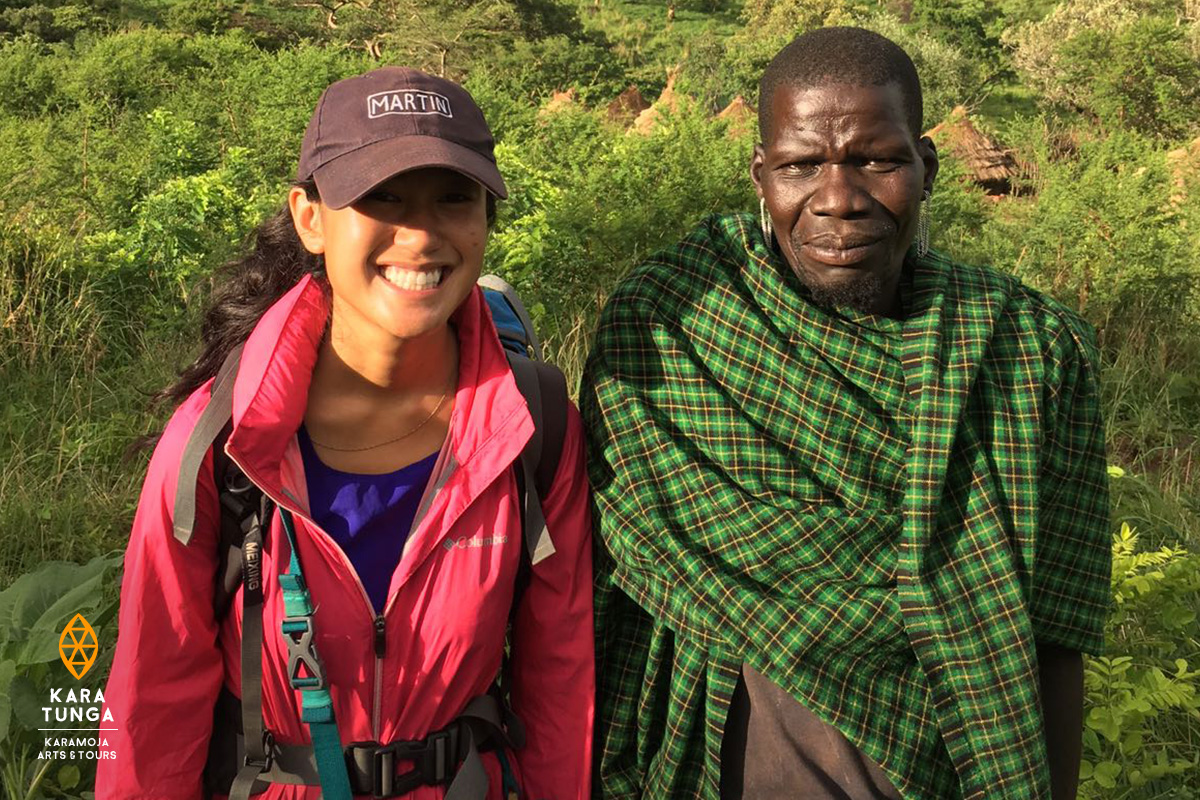 Traveling Karamoja, a secret gem of Uganda
Traveling Karamoja, a secret gem of Uganda – This incredible organization was founded when a passionate half-Dutch/half-Karamojong came back to Uganda to explore his roots, traveling for months talking to elders, climbing mountains, and exploring the culture. Since its start, Kara-Tunga continues lifting up the culture and the people of Karamoja.
Personally, I did an overnight stay in a Tepeth village on Mount Moroto, a disappearing tribe from where the Karamoja tribe has origins. On the hike up the mountain, my Karamoja tour guide explained many of the local plants and their medicinal properties. I learned about ceremonies, religious ideologies, and the rich stories of a pastoralist culture.
As we arrived to the village, we sang, danced, made yogurt together, watched the stars, and shared stories about the times of raids and migration. I fell asleep in the tent to the sound of laugher from the neighbouring village hut.


Furthermore, their tour guides also play a part in preserving the culture, collecting knowledge about certain plants or traditions each time they take visitors so that the knowledge can be written and shared with the next generation. I appreciate how Kara-Tunga is a company that thinks ethically about its social mission and how it can preserve a culture that is slowly disappearing with changing times.
The Karamoja region is such a secret gem of Uganda that has only recently opened up to visitors, and Kara-Tunga makes it possible to live and learn from the life in Karamoja. Ten out of ten would recommend!
Read the original review of Vivian Ho on Facebook.