Karamoja Tourism Academy
With the growth currently experienced in Karamoja's tourism industry, the demand for qualified and experienced tour guides and hospitality staff is on the increase.
The reality is that the industry is growing faster than the amount of trained and certified indigenous people. Our development programme aims at bridging this gap by training learners in the relevant skills as well as creating the opportunity to gain the necessary experience to enter the market as a qualified tour guide and hospitality staff.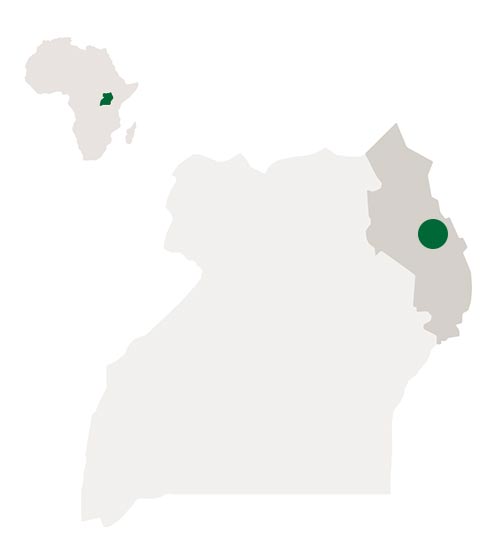 About Karamoja
Karamoja is often associated with instability, poverty and conflict. Whereas the region is still poor, it is now safe for anyone to visit. And there is plenty of reason to do so, as Karamoja has a stunning landscape that is great for trekking, abundant wildlife, and above all: its preserved culture has a sense of authenticity that is remarkably different from the rest of Uganda. Now that Karamoja is re-emerging as a prime tourist destination, the lack of skilled local hospitality and tourism workforce has become an obstacle for the further development of the industry.
In a collaboration between Kara-Tunga – a tour operator that is specialized in Karamoja – and EyeOpenerWorks, a consultancy firm specialized in active learning – tourism and hospitality courses are developed to bridge the gap. Courses are been rolled out for tour guides and hotel staff.
Research
In 2018-2019 the strategy of the Karamoja Tourism Academy was be developed in cooperation with EyeOpenerWorks and involving national (Uganda) and regional (Karamoja) stakeholders. The research was funded by the Netherlands Enterprise Agency.
Pilot
In October 2018 – September 2019, two pilot trainings have taken place:  Basics in tour guiding co-funded by UNDP and basics in hospitality funded by UKARIMU.
Formalisation
From 2019 onwards, the curriculum is pro-actively developed to meet the industries demand.  In 2020, the Academy will offer new courses to up-skill regional professionals. Co-funded by the Dutch Enterprise Agency.
Partnerships
Kara-Tunga, Karamoja Tours believes that learning a skill like tour guiding should be as participatory and interactive as possible. To safeguard these element in the process of capacity building Kara-Tunga has engaged with EyeOpenerWorks, a Kampala based agency specialized in developing and implementing trainings geared at active and practical learning.
Institutional setting
Karamoja Tourism Academy works together with government certification body Directorate of Industrial Training and other respected organisations like Uganda Wildlife Authority and Uganda Safari Guides Association to 1) develop a basic training package tour guides and hospitality staff in Karamoja, and 2) facilitate this training for Karamojong youth.