Virtual Tours in Karamoja
Support local guides and host communities
Book a private virtual tour or subscribe to our video tour series and support our local guides and host communities who are affected by the COVID-19 pandemic.
Watch video series
Watch the weekly free episodes on Facebook and donate any amount to support the local guides and host communities below.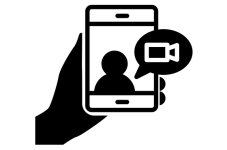 Live Virtual tour
Take one or more live video tours (like video chat) given by a guide with the ability to ask questions and interact.
Book a Private Virtual Tour
Learn about the hidden secrets of Uganda's Karamoja land during a one-on-one private virtual tour.