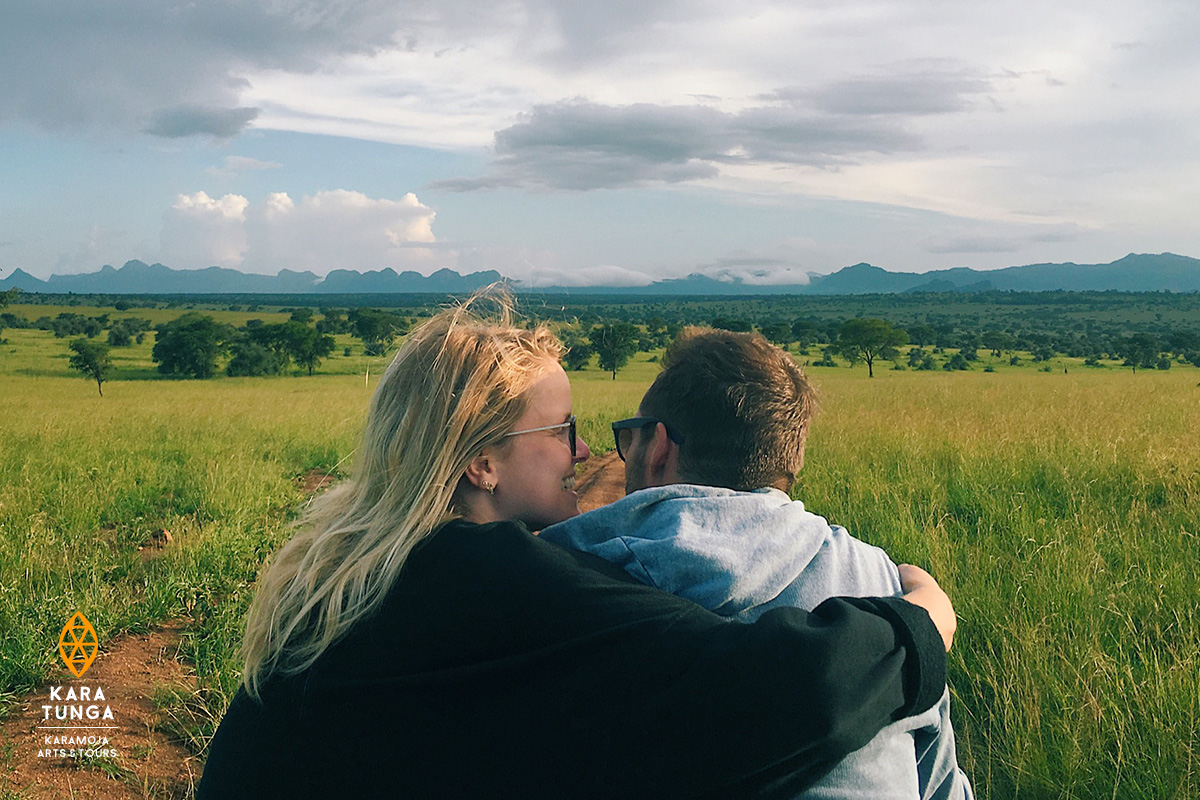 Best of the East. 18 Days Uganda Camping Safari
We're looking back at a  18 Days Roadtrip through Uganda with our friends 'Marcel (Lomuria) & Vera (Natuk)' from The Netherlands. We had the pleasure to host their first time in Africa with special attention to Karamoja.
A message from the road trippers (read the review on Facebook):
"We had an amazing time in Karamoja staying at Kara-Tunga Guesthouse & Café. Friendly staff, nice rooms and lovely local food!! The place felt like coming home after the first part of our trip through Uganda.
We started our trip in Karamoja visiting the annual cultural festival and got the chance to experience real Karimojong culture. The day after the festival we visited the Kraal to spent the night with the nomad warriors. They gave us real Karimojong names and told us stories about their culture. It was really special. We also visited a local village to join the 'Sunday' dance with the villagers and saw how they were spending their Sunday afternoon.
Besides visiting Karamoja we also visited the rest of Uganda with Kara-Tunga. (thank you Theo for being our guide!) We did amongst other things, a boda boda tour in Kampala, rafting in Jinja and visited the national parks Kidepo, Murchison and Kibale forest. If you want to see real nature with beautiful views you must definitely visit Kidepo.
Thank you Kara-Tunga for one of the best holidays and learning us about the culture of Karamoja. We will definitely come visit you again. Uganda is a beautiful and safe country with friendly people."