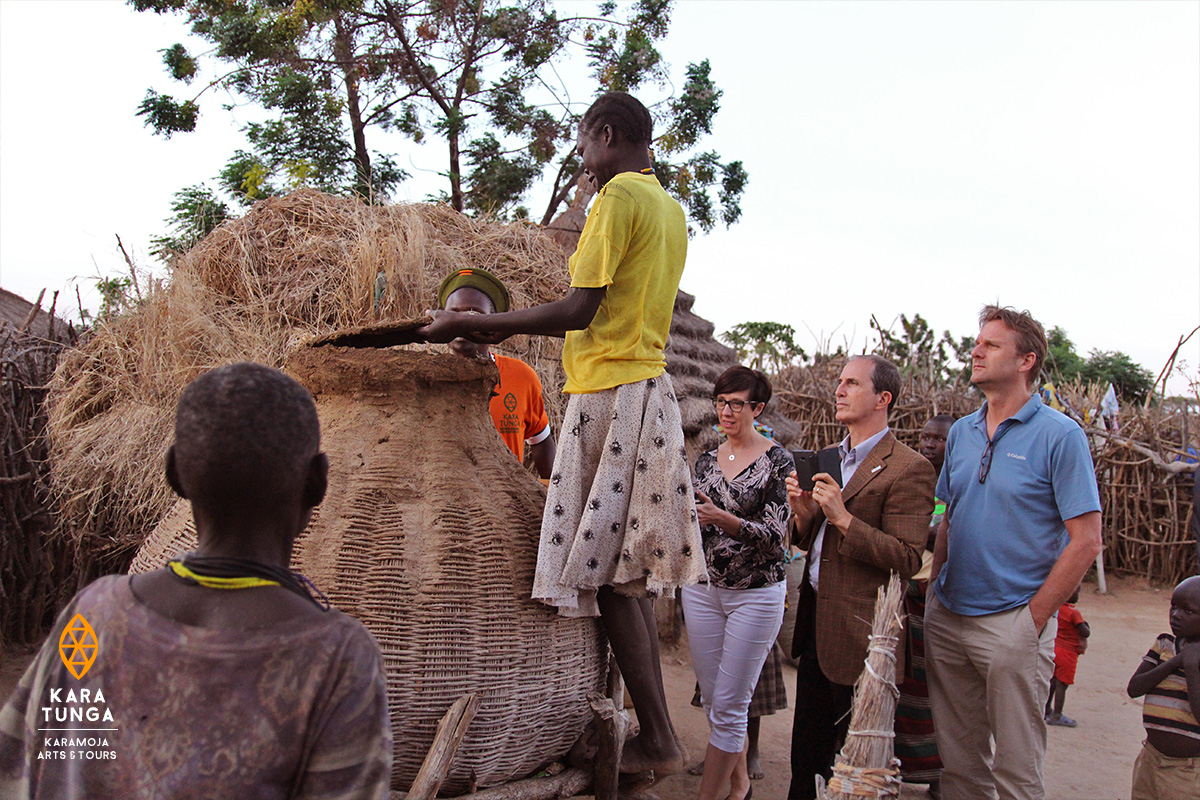 European Ambassadors on Cultural Tour in Karamoja
This week we had the honour to host eight European Union Ambassadors and give them a warm cultural experience in Karamoja.
Their excellencies received a private tour through the ere (village) and an impressive dance and drama performance at dinner by Kasimary Primary School (regional winner, Music and Drama Competition 2017).
It was exciting to know that for many of the ambassadors it was the first time to visit northeast Uganda. Therefore we're greatly thankful for the opportunity to positively impact the image of the region on international level through tourism.
Follow our journey at www.kara.tunga.com/blog