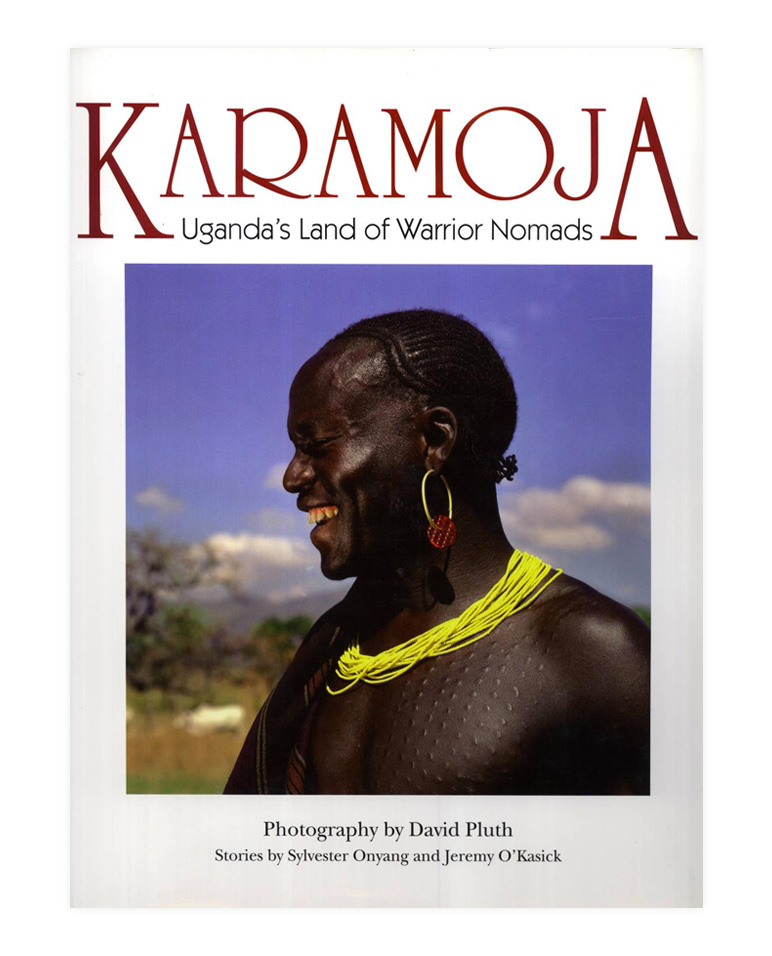 Karamoja, Uganda's Land of Warrior Nomads
Karamoja Uganda's Land of Warrior Nomads – National Geographic photographer David Pluth made his first trip to Karamoja and Kidepo Valley National Park in early 1997. It started as a simple picture book and got completely out of hand.
Mr. Pluth took various trips to the wild East during a span of almost 10 years, but the most difficult part was the text as he shared in an interview in 2007.
The photographer and his team eventually decided to create short stories so that the reader learns about Karimojong culture by reading an interesting story about Beauty, or Raiding, or Anger, or Sons and Mothers, or The Gun, or Becoming a Man.
And I would like to make a comment about the photographs in the book. We have really done our utmost NOT to glamourize Karimojong culture. We are just taking it like it is and hopefully showing it like it is. For instance, sometimes in traditional photography books great care is taken to ensure that the subjects are wearing only historical and traditional clothing. Well, we did not do this. If some guy is spearing a bull in a traditional ceremony, and he is dressed in blue jeans, sneakers and a baseball cap, we just shot the pictures that way. We made no effort at all try to make the pictures conform to some idealized version of what we would like to think of how it used to be. Of course we captured the purely traditional as well as the cross-over to modernism and I think that is why the pictures speak to the audience. They can recognize elements of themselves in those pictures, they are not just some dusty old piece of history that nobody will ever see again.
Read the full interview by Peter Allen Kigonya on UgPulse.com