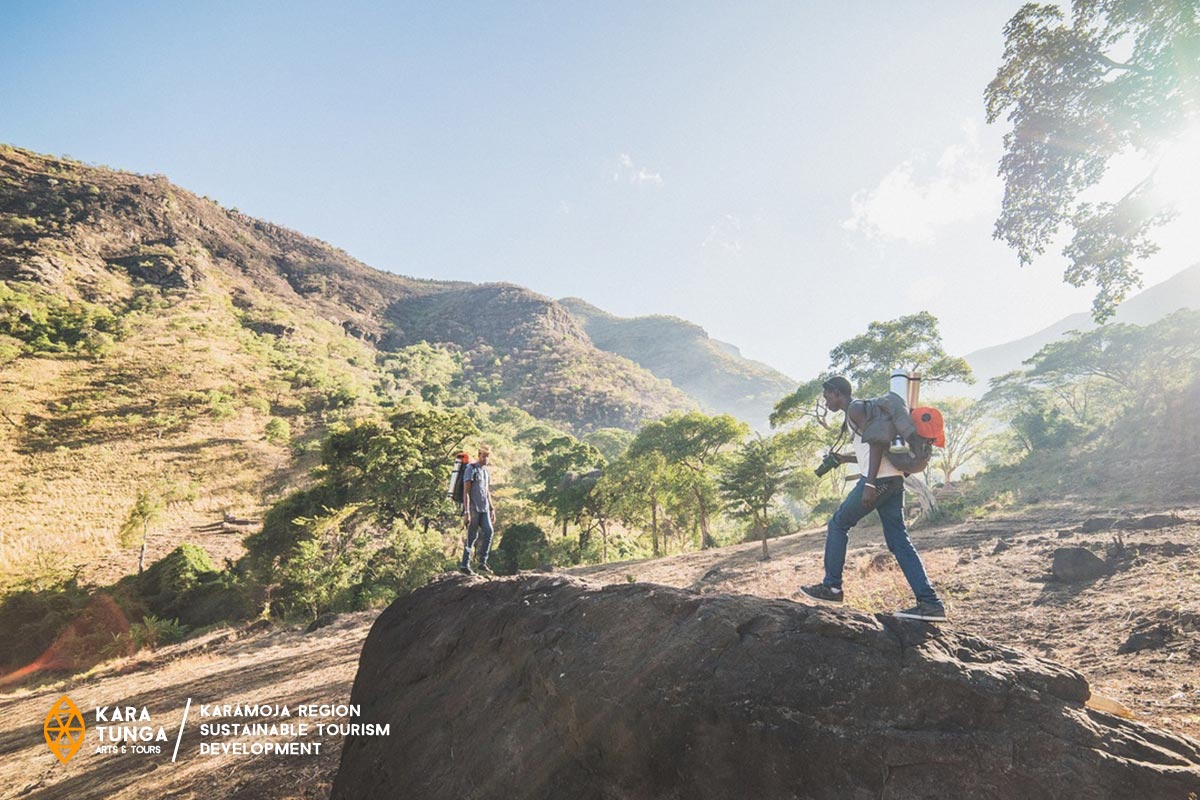 Hiking Mount Moroto: Gigantic views over the endless Karamoja plains
Hiking Mount Moroto: Gigantic views over the endless Karamoja plains – Writing a review for Karatunga Adventures is a hard task. The days I spent with this crew fill dozens of pages in my diary but I try to keep this short and sum it all up.
Well, when I headed for my very first Karatunga adventure I had a rough idea about what was there to come. I knew I was about to climb a mountain and to spend one night up there. But I'd have never expected it to be that breathtaking – I'll never ever forget the gigantic views over the endless plains of the valley, dry and dusty, from which the green majestic mountain ridges arise. Having the tent and a fireplace prepared you just sit there with a warm cup of coffee in your hands while staring into the flames and watching the billions of stars above your head, seeing the milky way, bright and clear. This is something you have to experience yourself because words could never describe what a tiny human heart feels during magical moments like these.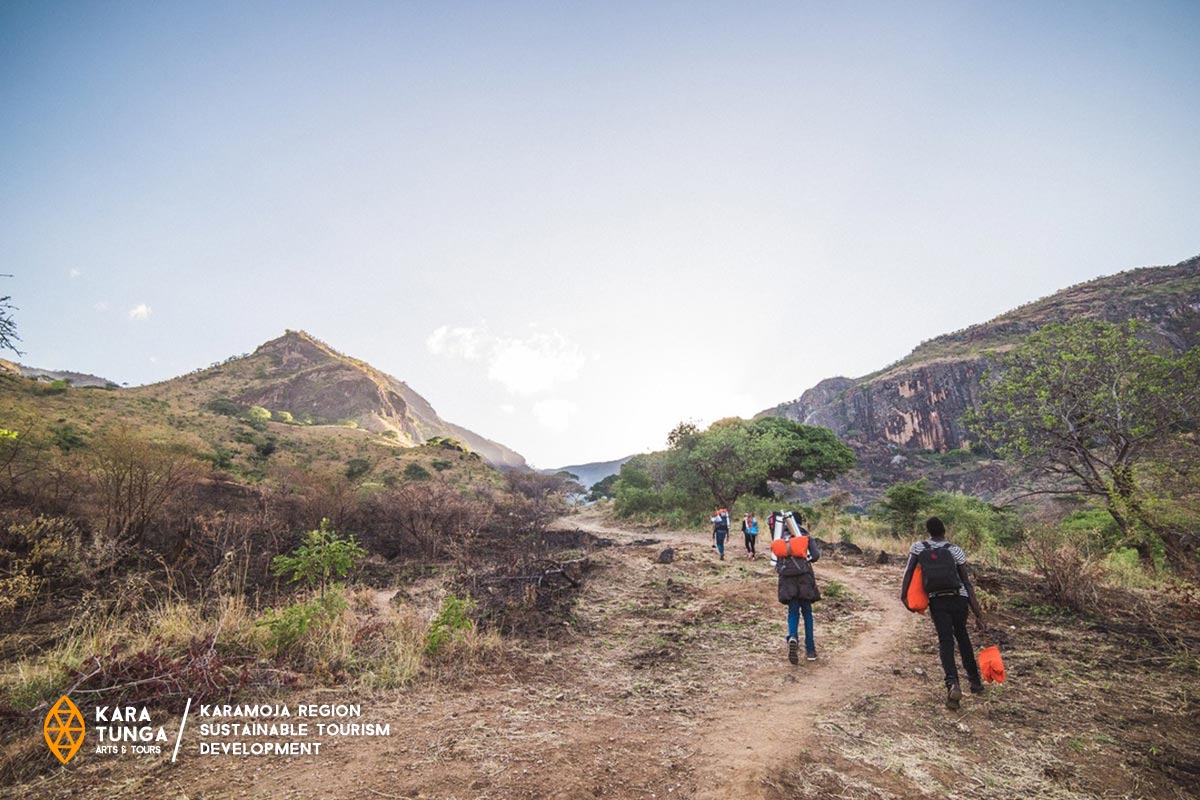 Karatunga doesn't just offer guided tours. They let you explore the paradise by yourself. It is not any adventure. It is YOUR adventure. Completely personalized, according to all the wishes you might have. The knowledge they provide you with is more than basic tourist information. You will not just get facts about the local people for example but fully understand their culture and way of living.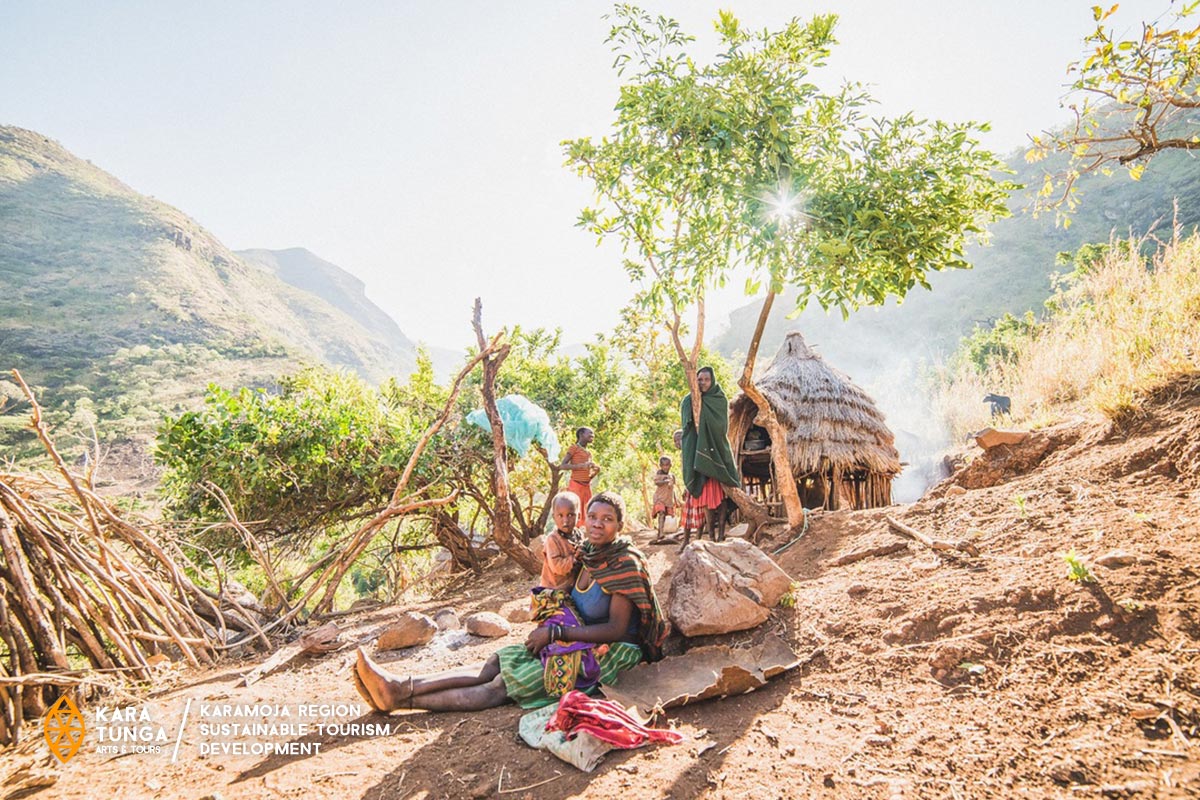 My most magical experience was spending one night in the Kraal, a typical traditional place to keep the animals together and safe during the nighttime in the middle of the beautiful African bush. We joined the locals when the cattle returned in the evening and then watched them doing their daily businesses: milking the cows, setting the fireplace, preparing the dinner. I didn't feel like a disturbing visitor because you really don't get any extra attention. You just watch silently. You share the food with the locals and get to taste the freshest milk, so pure and … conc.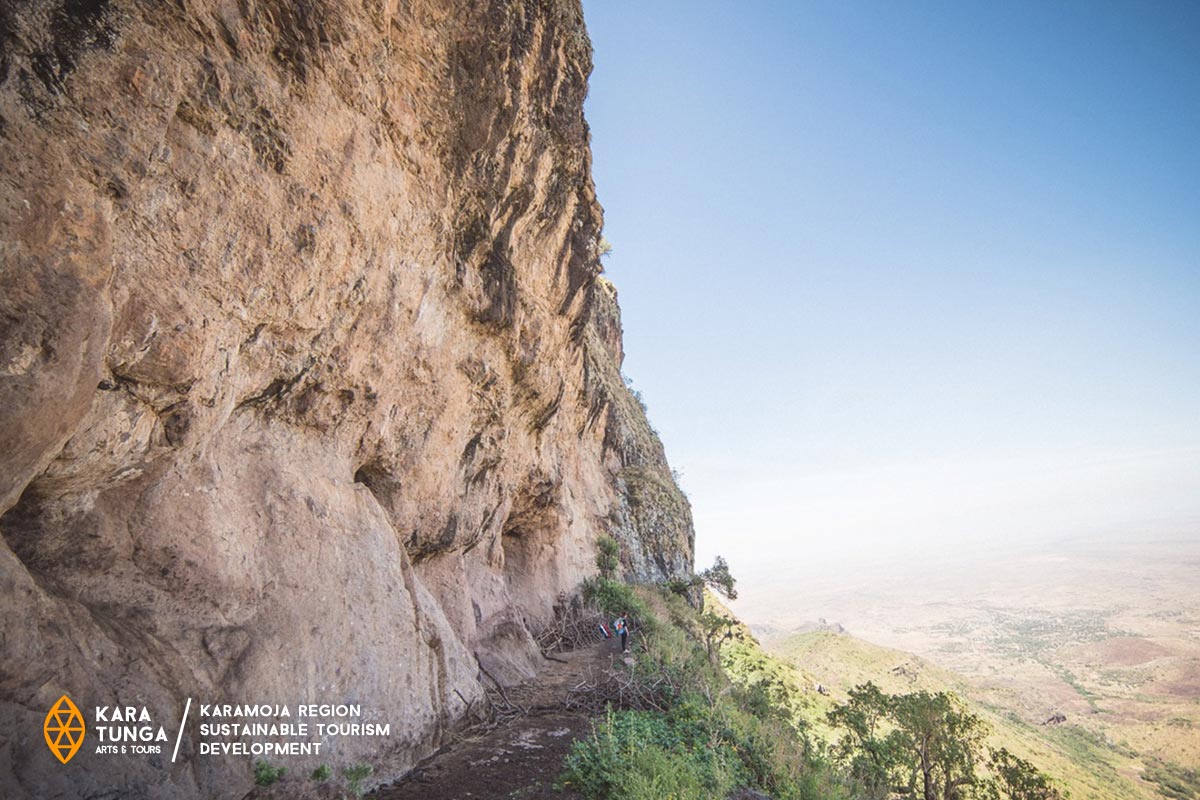 No matter what question you might have, you can ask millions of them – assisted by the crew of Karatunga which knows the local language as they are Karamojong themselves. Every single question will be answered and stunning stories will amaze you, leaving you a bit dreamy and meditative in front of the crackling fire. And then you fall asleep right there, on your traditional piece of cloth, on the bare ground, nothing above you besides the sky and all these beautiful stars. I guess this is what you could call the spirit of Karamoja.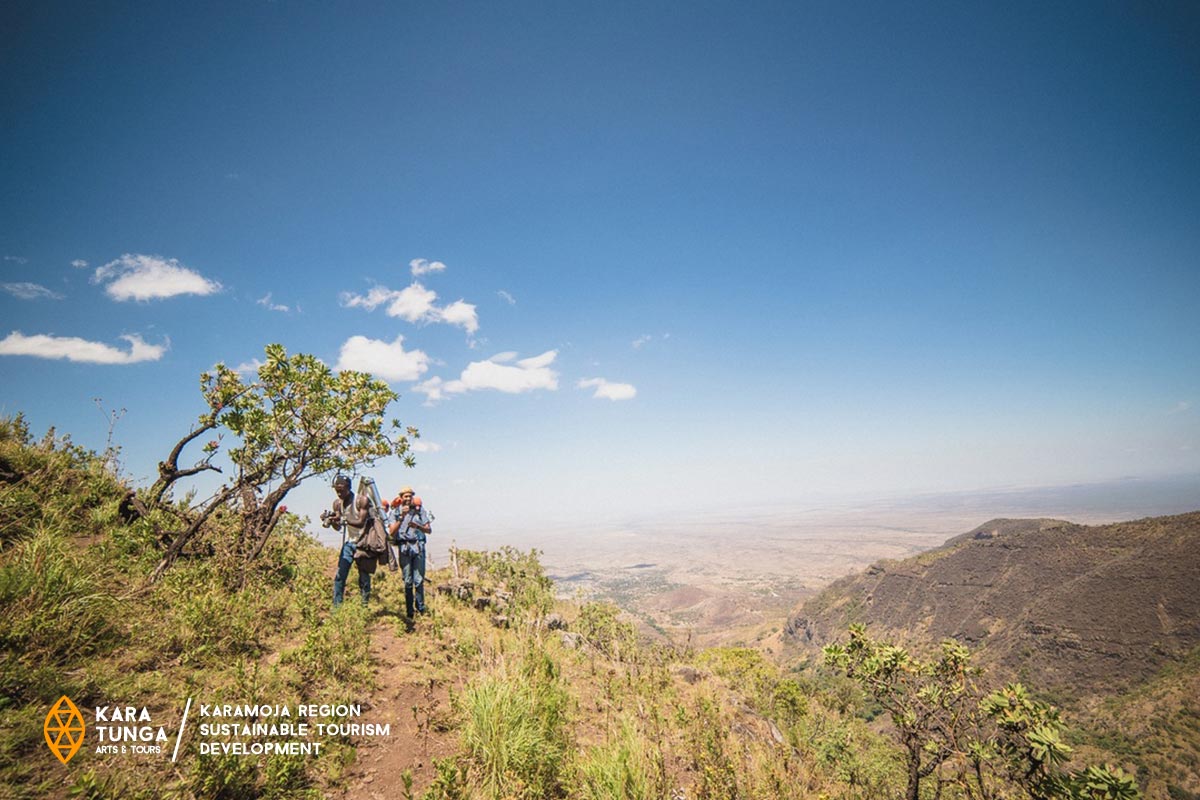 Summing it all up I suppose it's almost unnecessary to mention I'd recommend a tour with Karatunga Adventures. Actually, it's more like a must if you plan to go to East Africa.
Thank you Karatunga, for making my stay in Uganda unforgettable. I couldn't have wished for more than I eventually got. You are amazing, keep up your admirable passion!
Read the original review of Steffi Rettinger.