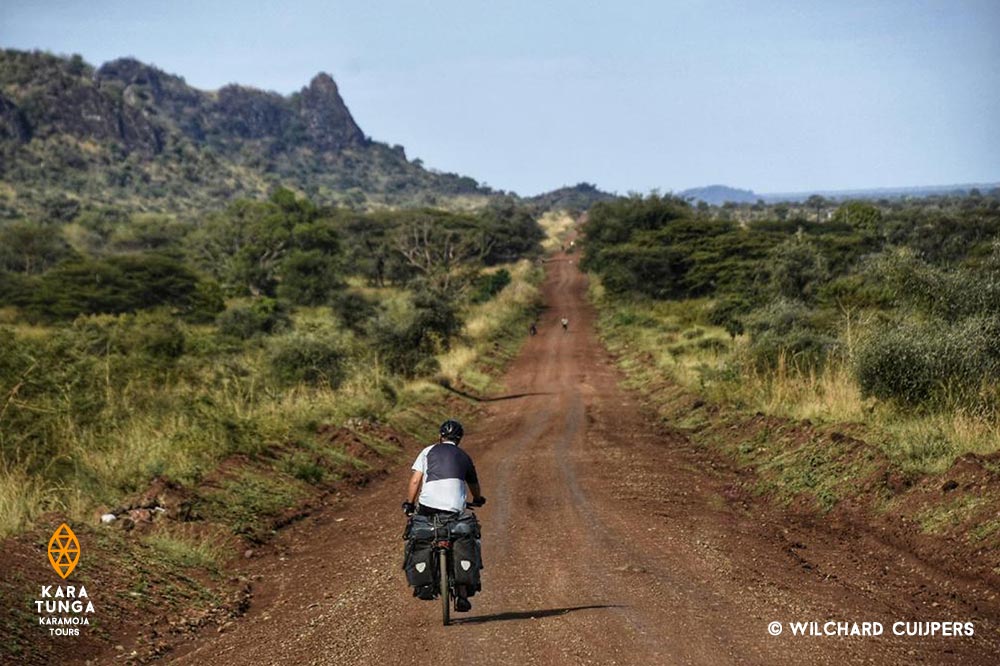 BikePacking Untouched Karamoja region of Uganda
BikePacking Karamoja Uganda – We have organized our tour through Kara-Tunga. This is in Moroto and our contact person is Theo Vos. He was born and raised in the Netherlands but left for Uganda when his mother, originally Karamajong, returned to Uganda. Now he is trying to generate income for the region through tourism. Their hotel is our base. Here we are picked up by Joelle, our driver for four days.
We drive north, and after 10 km the asphalt is finished. A red dirt road brings us deeper into Karamoja. The farther we leave Moroto, the worse it gets, but it can all be done and we don't need the four-wheel drive yet.
James is waiting for us about 100 kilometers away. He is our guide for Nakapelimoru. This is apparently the largest village in East Africa with a population of 21,000. And a village in this is a traditional village, where every family has its own fenced yard. Not long ago the heirs merged into one another, but nowadays there is more room. A fire a few years ago turned out to be very easy to spread… read the full trip report on www.wilchardenwendy.nl
The itinerary
Book this adventure
Contact Kara-Tunga for more information: Booking form.