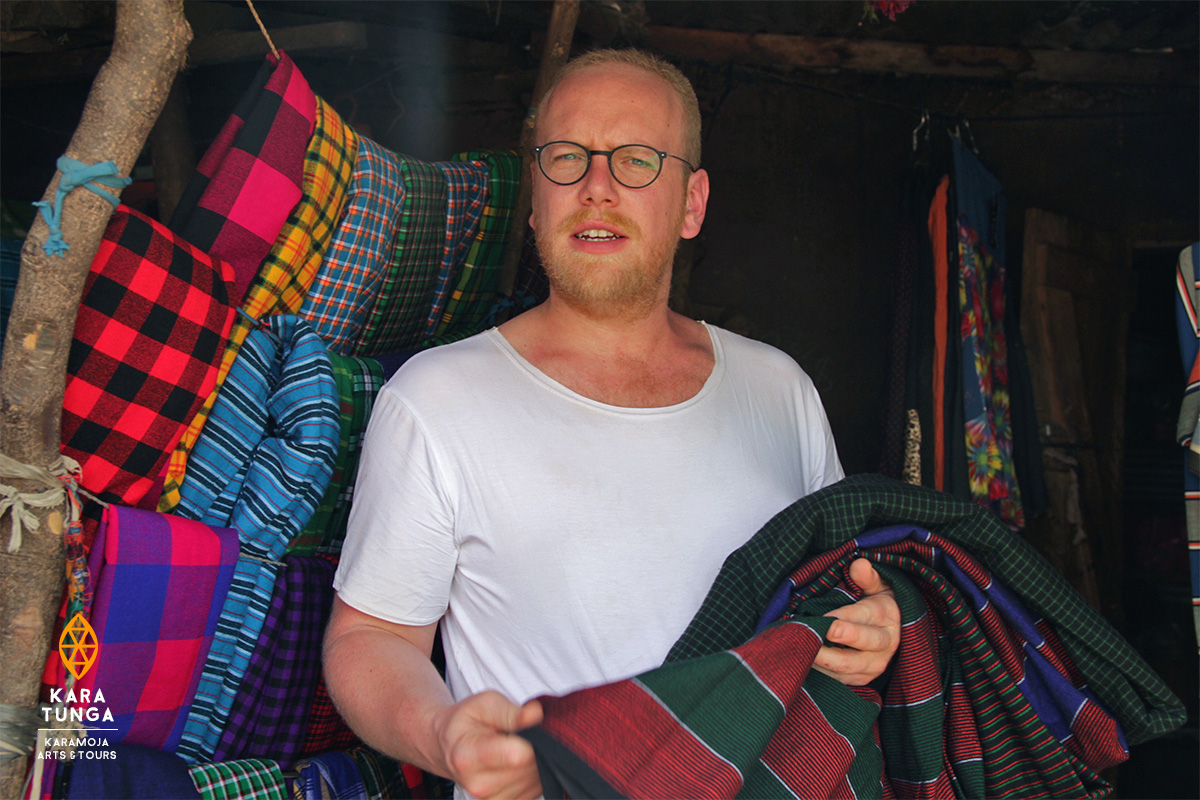 Dutch Fashion Designer travels Karamoja for Inspiration
Last Year we had the pleasure to host Dutch fashion designer Jan Boelo for 4 days in Karamoja for an inspirational trip. This month his story was featured in Marie Claire magazine and the designer wrote a beautiful story about his #DiscoverKaramoja experience and the creation of a garment based on the iconic Karamojong sheet.
"Africa already attracted me for a long time. About a year ago, I saw a documentary about the East-African countries. I was fascinated about what was shown. By talking about that documentary with a friend, I was introduced to Theo Vos (Founder, Kara-Tunga). Theo was living in Groningen but originally from Karamoja, Uganda. We met with each other at the JANBOELO studio in Winschoten and spoke about Uganda, with Karamoja in particular. I was immediately intrigued about the wonderful pictures and stories he shared! As a gift, Theo gave me a Nakatukok. A Nakatukok is some sort of blanket which the Karamajong use as a garment, blanket, baby carrier etc. This inspired me to see how we could make something like that for the European market.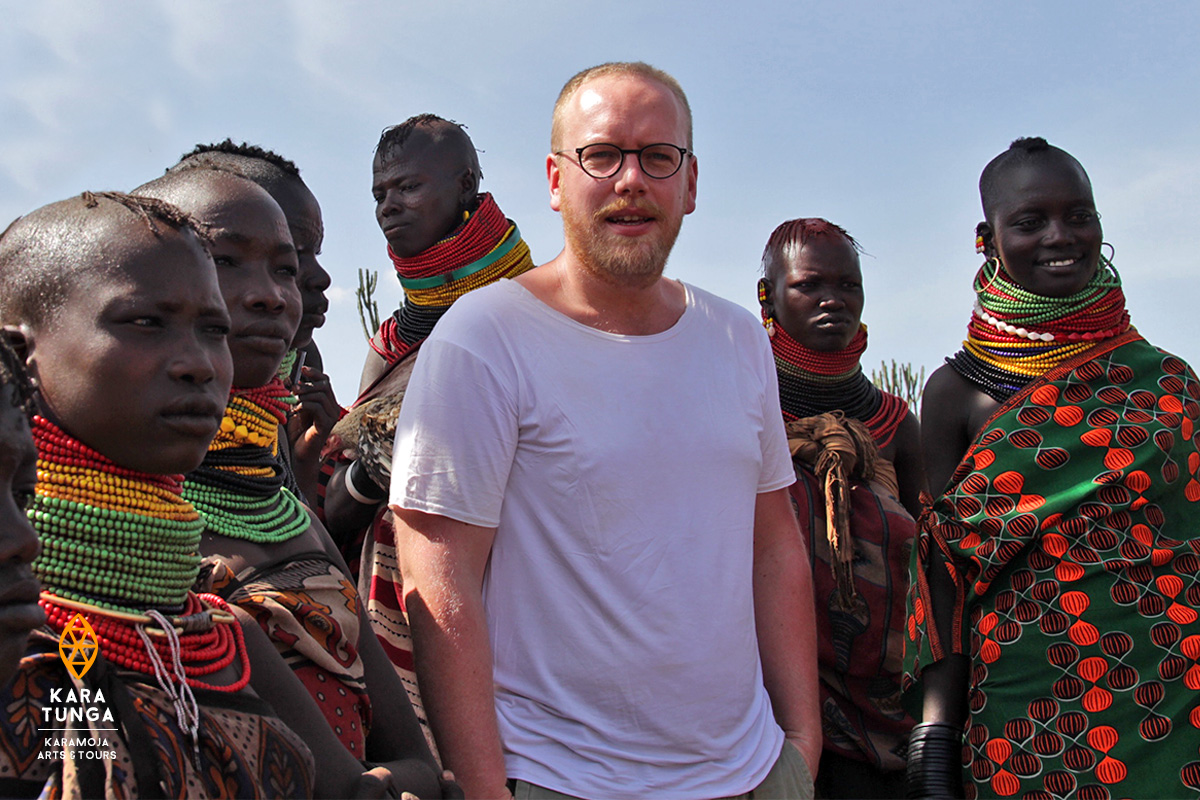 Time passed and I still walked around with the idea from the Nakatukok. In the passing time, I met some people in Amsterdam from the DesignHub in Kampala Uganda. They were working on a project to collaborate with Dutch and Ugandan companies. This was the moment that everything came together. After much talking about the possibilities I took the plunge: I go to Uganda!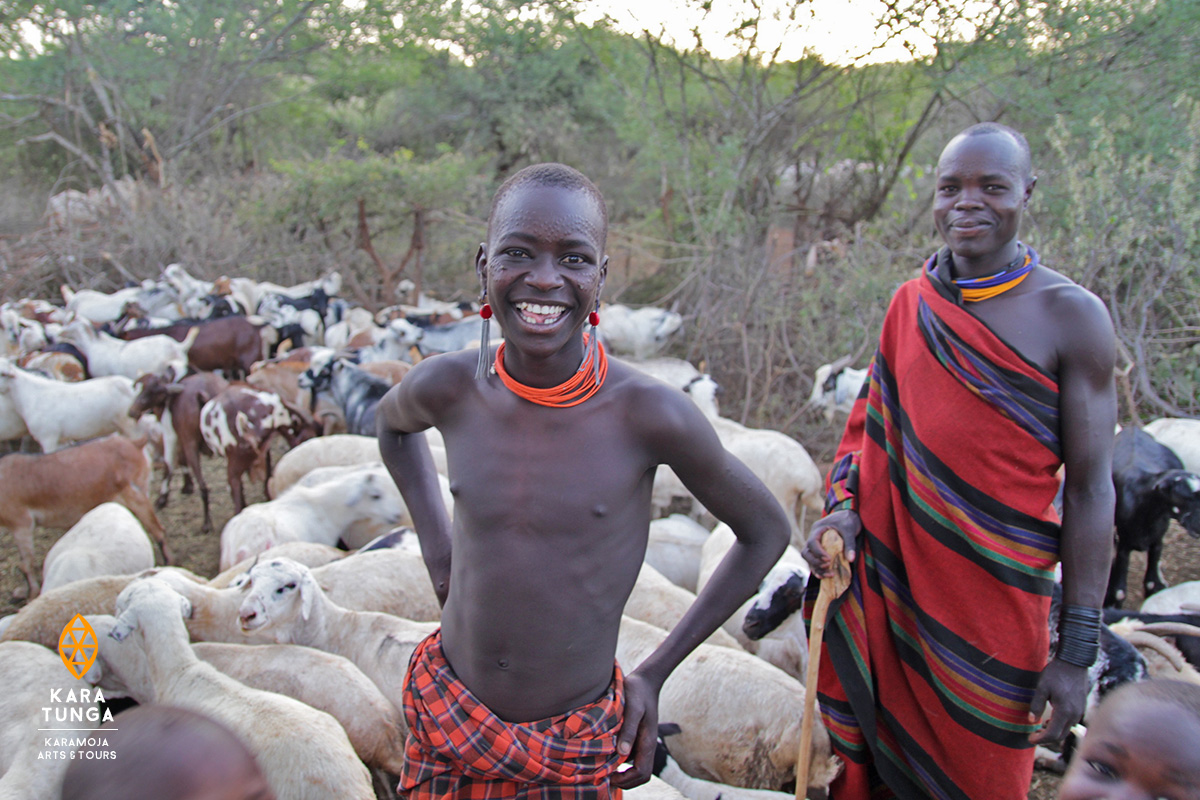 I have kept contact with Theo as well all that time and he wanted to show me Karamoja as I arrived. He would give me insight in the Karamojong and their habits. So the moment I arrived in Entebbe, Theo picked me up at the airport. Together with my brother and Julius, one of the guides from Theo's company, Kara-Tunga, we started our journey to Karamoja."
Read the full story on the website of Jan Boelo: www.janboelo.com/uganda/