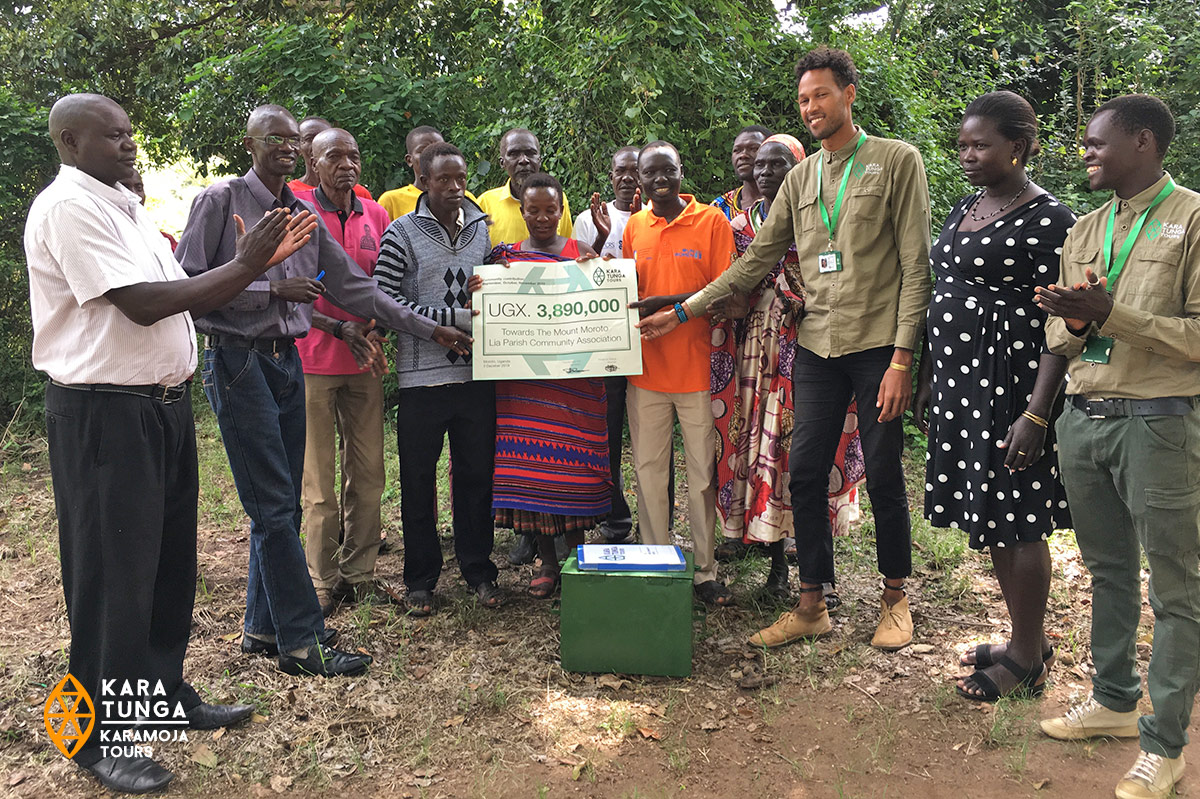 Launch of Mount Moroto community tourism association
We are proud to share the launch of the first community tourism association of Mount Moroto Forest Reserve located in Lia Parish sub county with our first donation of 3,890,000 Ush.
The Kara-Tunga team has worked with the indigenous community for the last 4 months to formalise them into a national recognised organisation for community lead development.
Kara-Tunga does not support incidental donations, but we aim for sustainable partnership through tourism as it's a proven sustainable business model. Especially in the Karamoja region where tourism will undoubtedly increase.
Kara-Tunga has committed to contribute $5 per visitor to the association in order to achieve their goals in education, health, hygiene, agriculture and livestock.
The association will also maintain the trails used for tourism activities and use funds to develop related businesses in arts and crafts making, homestays and cultural dances.
Follow our journey in sustainable tourism development in the Karamoja region: www.kara-tunga.com/sustainability/