With more than 27,000 square kilometres, this arid expanse of savannah and bush forms the northeast edge of Uganda. Inhabited by the Karimojong, a Nilotic-ethnic group who migrated from present-day Ethiopia. The Karimojong are nomadic cattle keepers, who's lives still revolve around cattle what's their pride and wealth. But times are changing, and traditional life is under pressure due to climate change, upcoming mining industry and modernisation.
Karamojaland is truly gifted by nature, as it consists of 17% forest and 41% protected wildlife area. Though, this message was never told due to decades of armed cattle raiding. This led to social isolation and economically exclusion from the rest of Uganda.
After a 10 years disarmament exercise, the government of Uganda managed to disarm the Karimojong. Hereafter a large-scale campaign started, to develop the region. By improving infrastructure, healthcare and education.
This made Karamojaland a destination for only the most adventurous travellers. As many countries advised their citizens against all travel.
In 2009, the Karamoja-born mother and teacher by profession Florence moved back to Karamoja from The Netherlands to join Uganda's First Lady's efforts in post-disarmament development. She also got the opportunity to fulfil her longterm dream; build a vocational school for girls at home. The son of Florence (Theo) – raised in The Netherlands for 20 years – travelled to Karamoja in 2015 to discover his ancestral roots.
Armed with a camera and joined by local friends, Theo was on a mission to learn as much as possible about his ancestral roots. After a few months, his photos started drawing attention from travellers in Uganda. They were excited to learn about Karamoja as off-the-beaten-path tourist destination.
Theo gave travellers the inspiration to travel and explore Uganda's best kept secret: Unspoilt culture, rolling savannah-planes, unknown mountain ranges and award-winning wildlife park.
In 2016, mother and son officially embarked on a mission to positively impact the image of Karamojaland, create job opportunities and preserve the rich cultural heritage by developing regional tourism.
4 years down the road, we are proud to reflect and celebrate where we reached today. We stand behind this African proverb: Alone you go vast, Together we go far. Therefore we deeply thank the our local communities, travellers, volunteers, interns and partners.
Impact in numbers
75% of the tour proceeds goes directly to the host communities, local guides and local businesses. This additional income is invested in small businesses, invested in livestock, agriculture, education, healthcare and emergencies.
The community is grateful for restoring the cultural pride and togetherness that's reducing migration to the city.
Our impact platforms
In order to support and expand our impact, we gather complementary expertise of like-minded partners and collaborate to create platforms of change.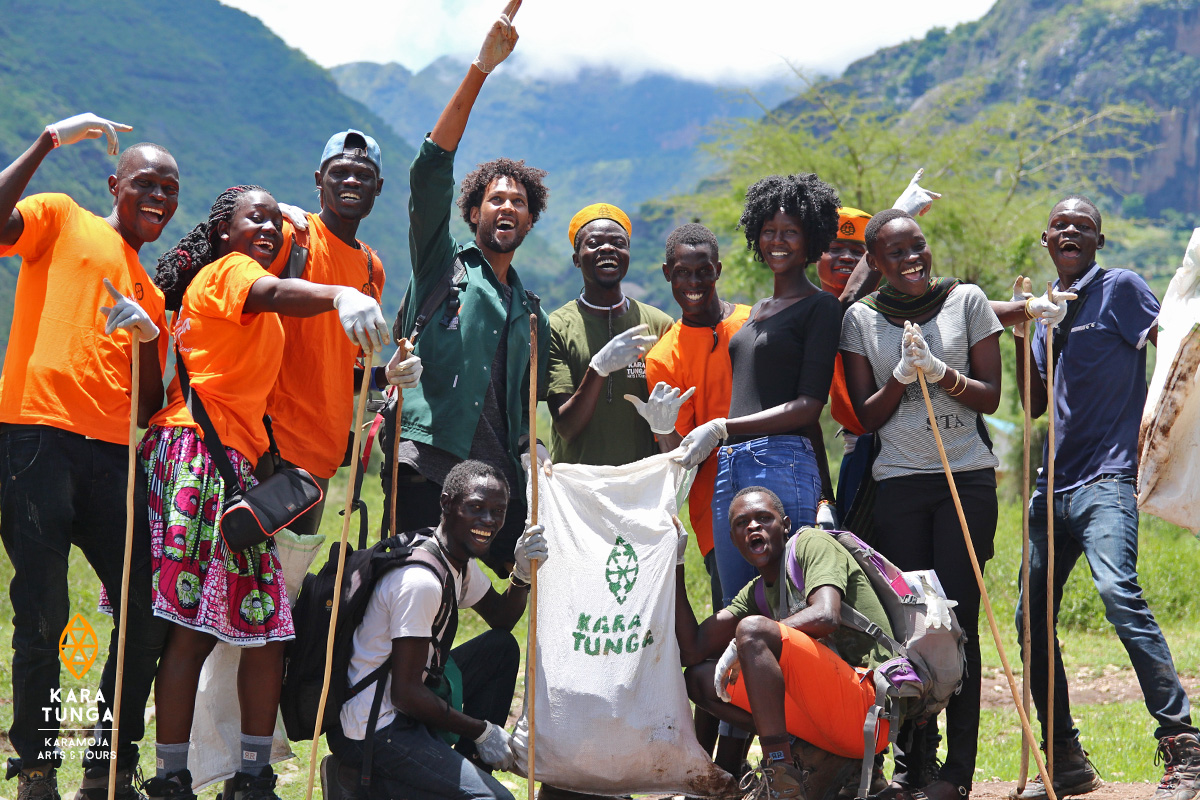 Leave a Legacy
Travel with us – to Northeast Uganda – and make a meaningful difference in the areas we operate in. Support any of our community projects and leave a living legacy.