Karamoja Tourism
Opportunity Fund
The fund is created with the aim to provide access to capital, knowledge and market for tourism-related micro entrepreneurs in the Karamoja region (northeast Uganda).
Product development
An important part of the Opportunity Fund is to develop products suitable for the tourism market. This included how to conduct product testing, developing a strong brand, and meeting legal requirements.
Capacity Building
In collaboration with partners, we support micro entrepreneurs to develop their businesses, by providing suitable training including marketing, administration, accounting, information management and team work.
Market Access
We invest in collective marketing and linkage with the (inter-)national market and creation of purchasing agreements with traders, underpinning long-term sustainability.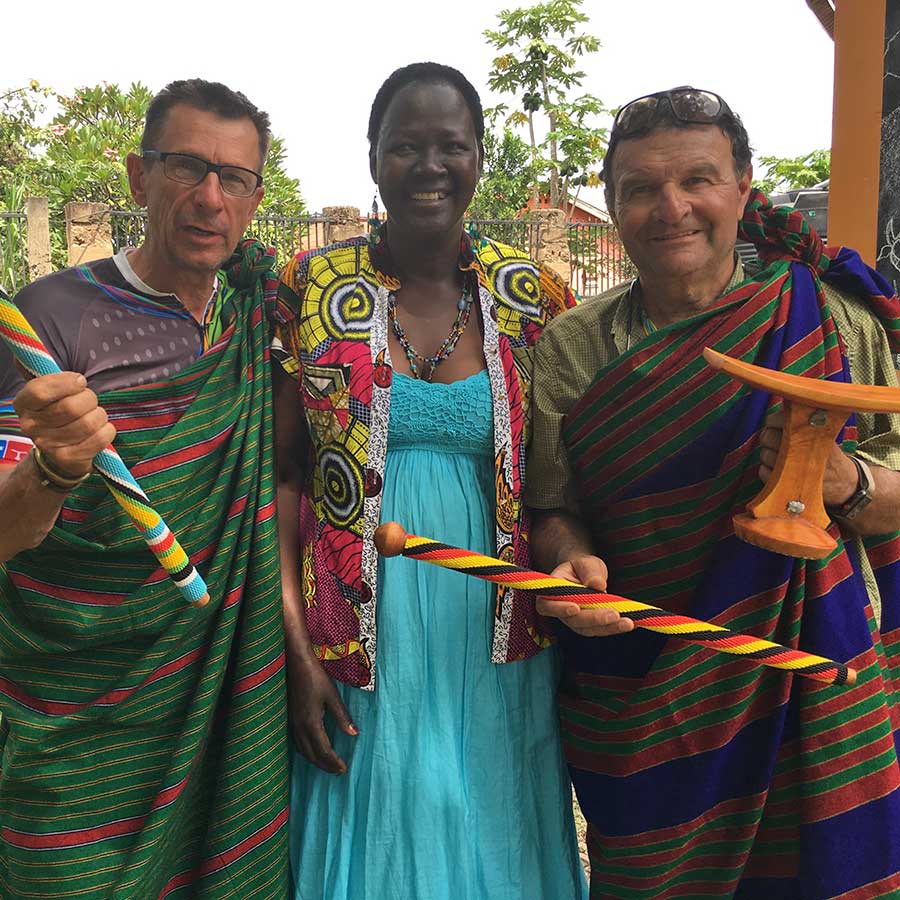 Founding Director
Mr. Pat Montani
Pat Montani is a serial entrepreneur that has created and sold a number of world class technology companies. 15 years ago, Pat founded Bicycles for Humanity with the goal of empowering Community Health Workers focused on fighting HIV. To date, Bicycles for Humanity has delivered over 155,000 bicycles to 13 African countries and it still has no staff members of overhead of any kind, it is a pure grassroots movement.
Pat then created iEmpowerment, a technology based learning platform to allow education to scale freely without the need of internet. When Pat brought bicycles to Karamoja, he knew he was home and wanted to help all in this region, Lead Africa Forward.
Meritorious Service Medal
In 2017 Pat and his wife Brenda were awarded Canada's highest honour for their contribution to humanity, the Meritorious Service Medal. Pat believes that high value efficient models that empower the local people are the key to development and empowering the people of Africa. Education, healthcare and creating opportunity for the people are the key to a better life for all in Africa.
Create opportunities
With his broad technology background, his views on efficient markets and how to create relationships that scale opportunities for all, Pat joined the Kara-Tunga team and helped establish our Opportunity Fund that if focused on teaching the Kara-Tunga communities new skills or adding value to indigenous skills, support to mould new opportunity and allow them an opportunity to borrow money to finance their dreams.