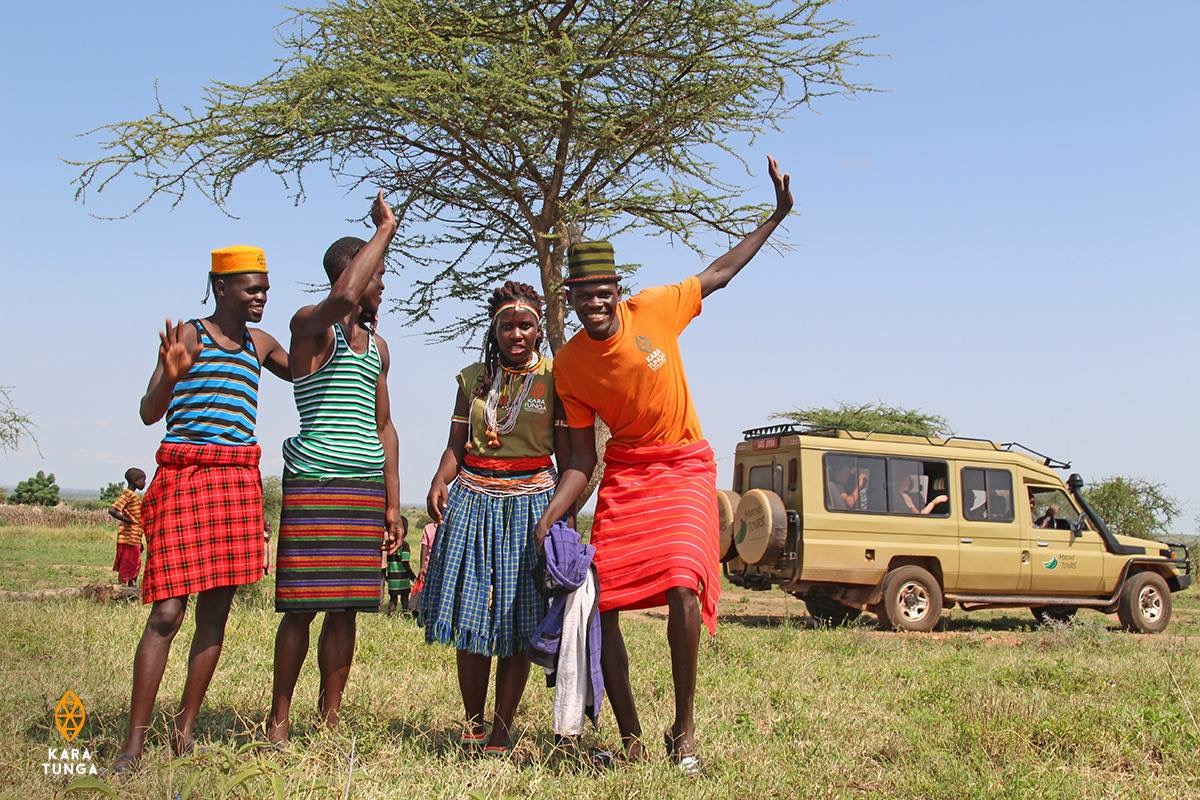 Job opportunity: Karamoja Tour Guide
We are a social tour operator specialised in the Karamoja region of northeast Uganda with a team of experienced Karamoja Tour Guides. We aim at positively impacting the image of the Karamoja region through tourism and arts and thereby improve the livelihoods of our communities and preserve our cultural heritage.
Due to the positive support of the travellers that have been with us, we're happy to announce that we're looking for more talented colleagues! We're looking for future Karamoja Tour Guides based in Moroto town,  passionate about our Karamojong cultural heritage/wildlife/nature, know how to make somebody smile and are eager to learn? Find more details below:
Job responsibilities
Coordinating between public and the community

Formulate, implement and manage itinerary

Prepare necessary equipment

Assist guests with safety equipment

Maintain safety procedures for all guests

Provide daily briefings during the expeditions on safety and judgment. The briefings will focus on basic first aid, altitude related illness, injury/ prevention and treatment, travel techniques and environmental injuries.

Offer a guided tour on the various mountain topography, physical features, vegetation & animal life.

Report any repairs and maintenance issues

Ensure proper use and storage of all equipment.

Reading maps and planning routes that will be both scenic and adventurous for the clients
Job requirements
Excellent communication skills.

Minimum education of O-Level or S4.

Availability from December 2016.

Must be physically and medically fit to walk for long hours and work in a low and high temperature environment.

Experience in mountain climbing will be an added advantage.

Excellent customer care skills.

Have the ability to make appropriate decisions during stressful or critical situations.

Have strong communication skills and ability to interact and converse with clients from diverse cultural backgrounds.

Must be patient, respectful, and empathetic with clients acting professionally at all times.

Have basic understanding of changing weather patterns.
Language
Fluency in English, Fluency in Ngakaramojong, Basic level of Kiswahili
Preferred competencies   
Demonstrated professional administration and administrative competency in work.

Diploma in Tourism or Related field from recognized institution is preferred.

Driver certificate of professional competence
How to Apply
Applications including detailed Curriculum Vitae (C.V), Copies of Academic and Professional Certificates, Testimonials, National Identification Card or Passport and any other supporting documents should be submitted in sealed envelope, to reach the undersigned on or before 15th November at:Kara-Tunga Arts & Tours Ltd, P.O. Box 127, Moroto Town, UGANDA. Hand delivered applications should be submitted to Kara-Tunga Guesthouse & Café Manager located at Circular Road, Plot 80 in Moroto Town.