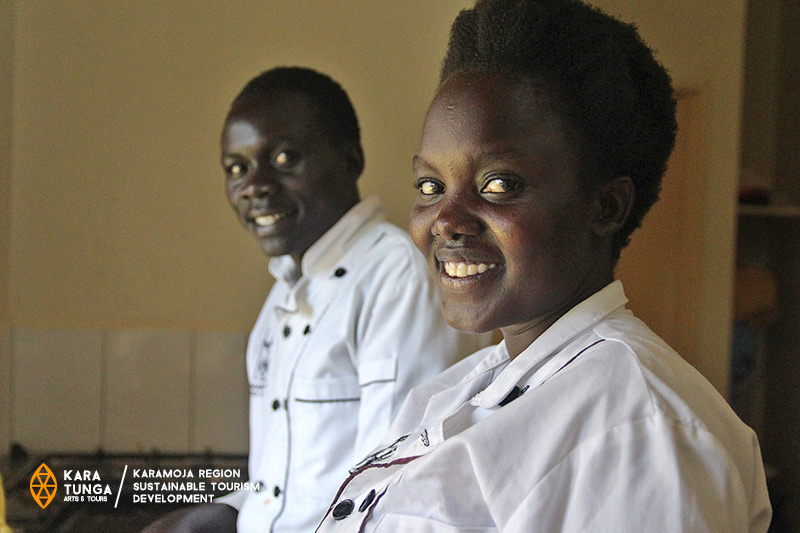 On job training for Warrior Nomad Trail partners
Kara-Tunga spearheads the development of regional tourism in Uganda's Karamoja region and is the initiator of the Warrior Nomad Trail. This trail is aimed at mitigating over-tourism, insuring quality of service, diversifying tourism product offering and preserving cultural and natural heritage by developing tourism opportunities around the region.
One of the important pillars of developing the Warrior Nomad Trail is building capacity of the trail partners what officially will start by 2021. But due to the far reaching developments of a new partner located in the untapped area of Amudat district, we have started with hosting their team members for industrial training at our Karamoja Safari Camp.