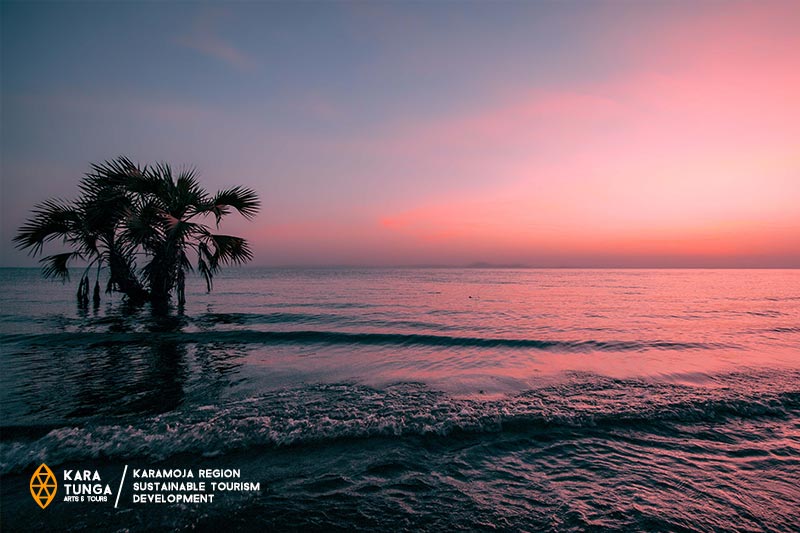 Photographers journey to Lake Turkana for Warrior Nomad Trail
Exploring Lake Turkana for the Warrior Nomad Trail – Dutch Photographer Jesse Simonis and Kara-Tunga travelled to the west of Lake Turkana in Northern Kenya to explore possibilities of including worlds largest desert lake on the Warrior Nomad Trail map.
About Turkana Land
Turkana County also know as Turkanaland, covers the northwest of Kenya. It stretches from the western side of Lake Turkana and the Great African Rift Valley to the borders of Uganda's Karamojaland in the west, South Sudan in the northwest, Ethiopia in the north.
Turkana's main attractions are: worlds largest desert lake (Jaded Sea) with palm beaches and crater lakes on its central island, the unspoilt living cultural of various tribes, variety of landscapes from desert to hills and canyons and being branded as 'origin of mankind' due to the archeological finding of a nearly complete skeleton of a 1.5-million-year-old human ancestor.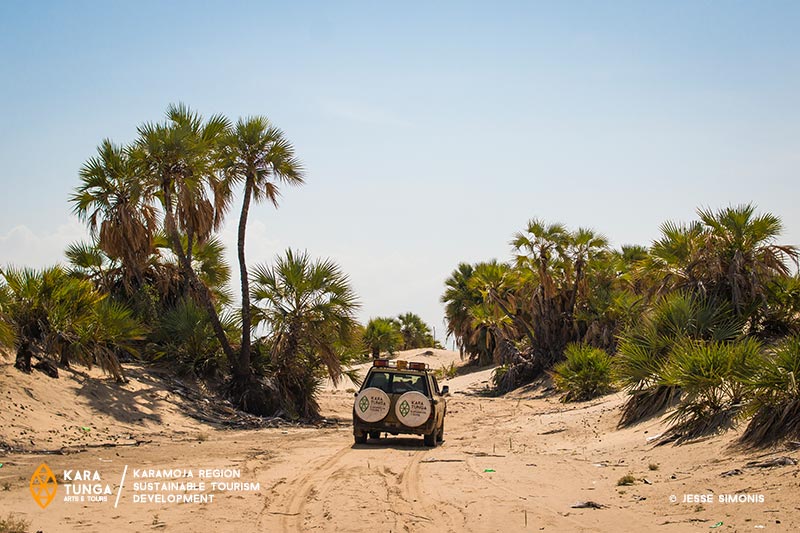 Our journey to the Jaded Sea
Turkana Land as largely unexplored and unknown to tourists visiting East-Africa due to it's remote location. Since the founding, Kara-Tunga has been longing to explore the possibilities of organising excursions from its base in Karamoja to Turkana Land. Though, the balance of time of travel with reward has made it difficult to sell.
Photographer Jesse Simonis and his partner are joining us for this journey to explore the unknown and discover possibilities for inclusion on the Warrior Nomad Trail.
Warrior Nomad Trail
The Warrior Nomad Trail is a cross-border initiative of Kara-Tunga Tours to preserve cultural heritage, create job opportunities and foster peace among neighbouring tribes in Uganda, South-Sudan, Kenya and Ethiopia.
Jesse Simonis
Jesse Simonis is a Dutch photographer and filmmaker with a passion for traveling and a background in the Dutch music industry. Kara-Tunga was excited to take Mr. Simonis on his first trip to Africa.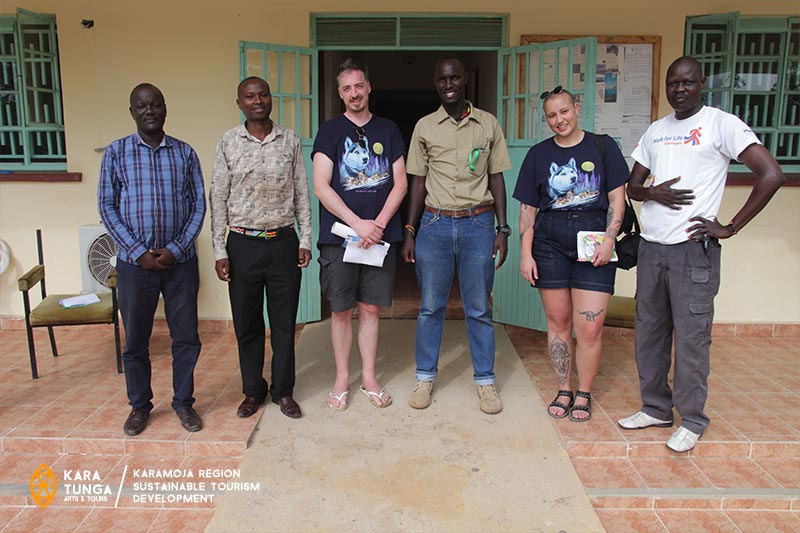 The trip
Turkana is Kenya's second largest county (77,000 sqkm) with a population of 1 million. That means there are only 13 living persons per square kilometre!
The trip was supposed to take 11 days within Kenya, to explore the possibilities of Turkana and West-Pokot county. Unfortunately due to COVID-19 restrictions, we needed to cancel the trip halfway. Nonetheless, we got a good impression of the county and we will finish the journey as soon as possible again.
Selections
Due the the limited time, we decided to skip the most advertised attractions at long distance (Turkana Boy monument, El Molo tribe, Lake Turkana Central Island) and visit the lesser known sites.
Our selection fell on the fishermen in Ferguson gulf, the fresh-water spring and palm beaches of Eliye springs, impressive patchwork of hills in Lokichar, South Turkana National Reserve.  The original plan was to enter West-Pokot county for more scenic sites, hiking the sacred mountain of the Pokot tribe and Nasalot National Reserve.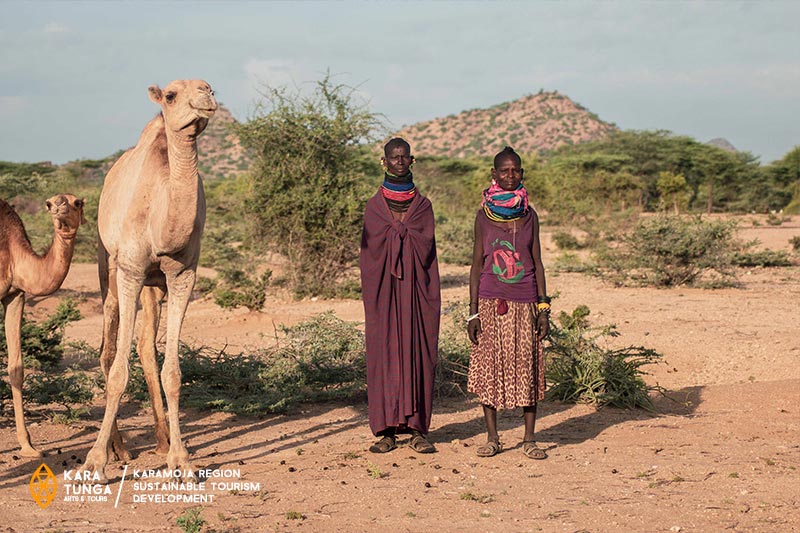 Do's
Lake Turkana's sandy palm beaches is a remarkable site being a massive sea within a desert. It's recommended to set your own camp or pre-book one of the more upmarket lodges. These lodges don't operate throughout the year, due to the low tourist numbers. The most prominent and first Eliye Springs Resort is still standing strong but it can use some renovations here and there.
Turkana is a must-go for experiencing and authentic living nomadic culture that has not been influenced by modernisation to much. An organised visit around the Lake Turkana lodges is highly priced but great if you don't have much time to find a local guide and visit a more remote settlement.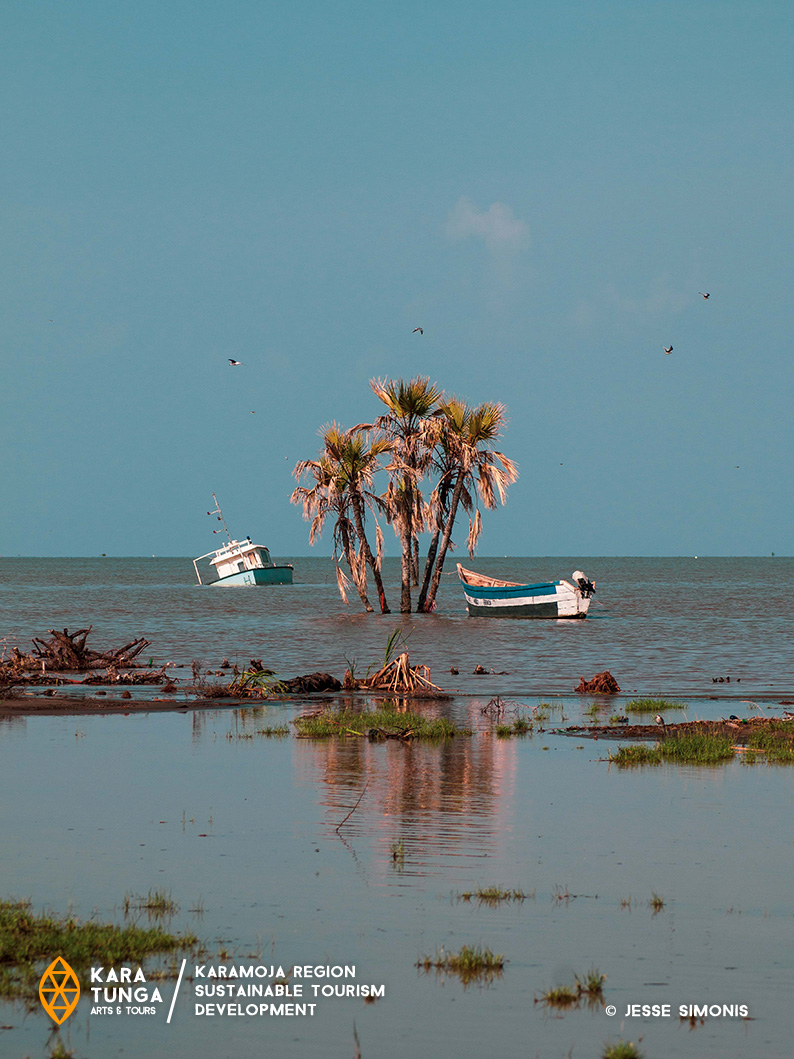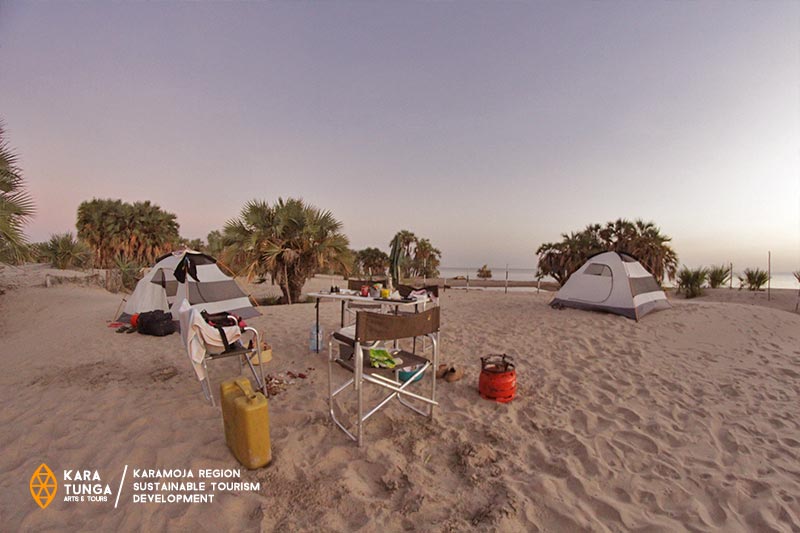 Dont's
Don't expect a cold beer after leaving Lodwar, even though the beers will be handed over out of a fridge, the temperature will be 25C at its lowest.
South Turkana Reserve and Nasalot National Reserve are advertised and locally promoted as must-visit and home to Africa's largest elephants. The actual reality, experienced by us and told my surrounding communities, is that there has been a lot of patching due to previous civil unrest. The government is currently investing to revive the reserves, but it's far from worth a visit considering the distances and entrance fees.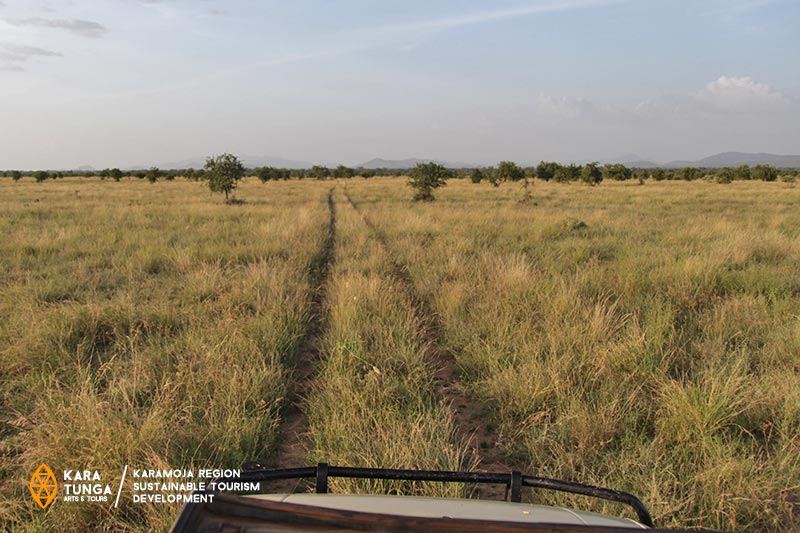 Conclusion
We can conclude that Lake Turkana is not for the faint-hearted due to the extreme environment, high temperature and road conditions. Though it is definitely an off-the-beaten-path and 'once-in-a-lifetime' experience that you will never forget.
Lake Turkana Tour from Moroto
Kara-Tunga has decided to develop an exclusive excursion to the mysterious Jaded Sea. The excursion is a 4-day itinerary with an experienced driver guide and strong 4WD vehicle. The journey departs from Moroto (Karamoja, Uganda) and the first and last day are reserved for traveling back and forth. The excursion can be made by East-African citizens, residents and foreign tourist with an East African VISA. The EA-VISA can be purchased upfront online and at Entebbe International Airport.
Below optional activities can be booked:
An authentic cultural experience of Turkana tribe culture
Visit to fishermen of Ferguson Bay
Speedboat excursion to the Central Island National Park
Overnight stay on the Central Island NP
Contact us for more information.