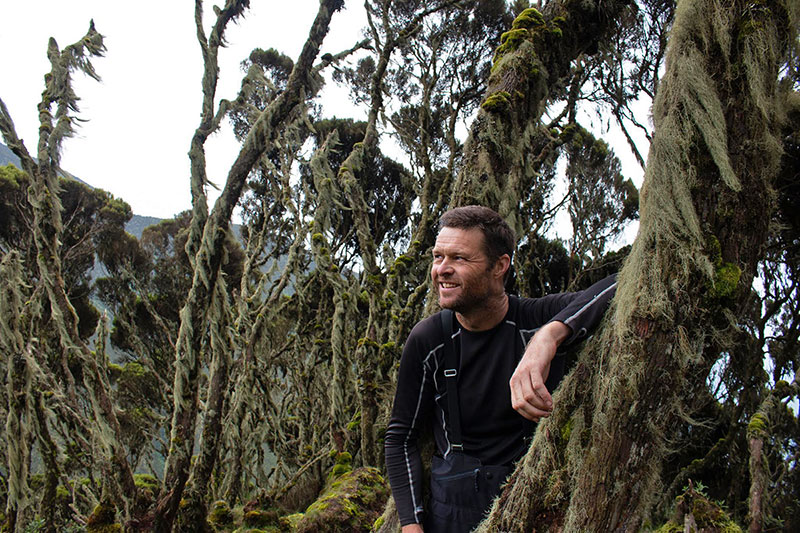 Expedition leader Jan Bakker gives training to Hiking Guides in Karamoja Uganda
Mr. Bakker and dutch hiking tours organisation Bergwandelen.com are part of the Adventure Tourism Uganda project like Kara-Tunga. They are managing the hiking agenda of the project with a great focus on Karamoja as well.
Developing hiking tourism in Uganda
Mr. Bakker – based in Uganda – is conducting a feasibility study for hiking tourism in Uganda's Karamoja and Sebei subregions. An assessment for professionalizing hiking tourism in Rwenzori subregion. Guides training in hiking and mountaineering (safety, first aid, planning, customer care) in Karamoja, Sebei and Rwenzori region.
About Mr. Jan Bakker
Jan was born in a village ten metres below sea level in the Netherlands. He had never seen a mountain until he was 16. Since then he has spent a life exploring remote mountain ranges over six continents.
He has published several articles and photographs of his expeditions in Iraqi Kurdistan, Tajikistan and the Wakhan Corridor of Afghanistan and is the author of Trekking in Tajikistan, the first guide book to trekking in that region.
Jan gets to put all his passion and mountain experience in designing and coordinating our expeditions. Helping travellers to visit some of the most stunning and rarely visited places on our planet.
Mountains in Karamoja
The mountains of Karamoja are an exciting alternative to the more strenuous climbs in East Africa with many of the same attractions, a milder climate, lower elevation and requires no special equipment or technical experience.
The so-called Karamoja plateau is defined by a string of volcanic mountains starting from Mount Kadam (3,063m), Mount Napak (2,538m), Mount Moroto (3,083m) and Mount Morungole (2,749m).