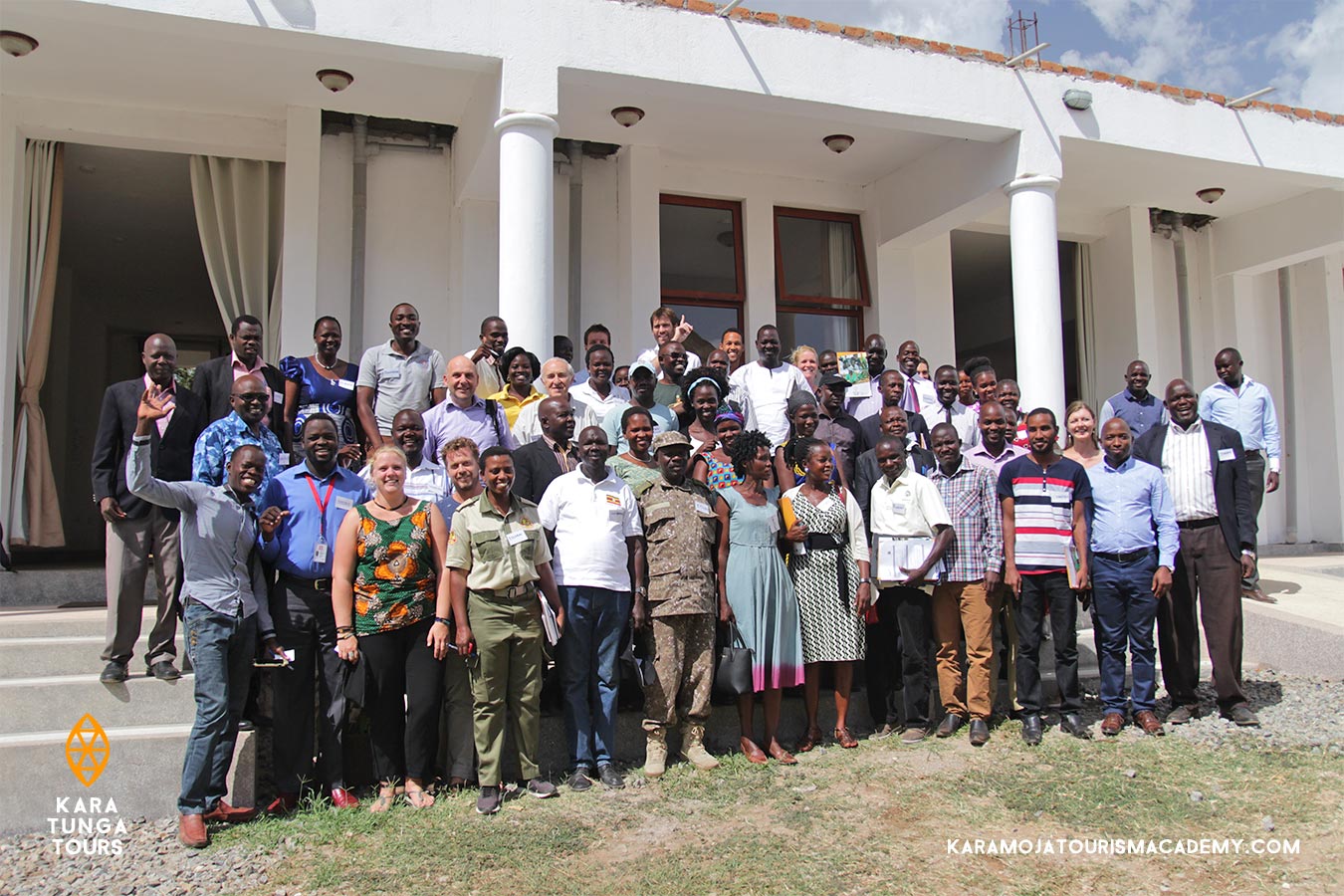 Launch Tourism Coordination Platform and Karamoja Tourism Academy
Regional Tourism Stakeholder workshop launching Karamoja Tourism Academy. The meeting was organised by ENABEL and Kara-Tunga / EyeOpenerWorks and took place 14th March 2019 in Leslona Hotel in Moroto. During the meeting we launched the Tourism Coordination Platform and The Karamoja Tourism Academy.
In all modesty, we would like to state that the launch of the Karamoja Tourism Academy was a great success. With the input given during the earlier research and after the workshops we are now able to proceed and finalize the drafting of the strategic plan. We are aiming to start with our first course this May, just before the peak season in tourism starts.
We are honored that many of our stakeholders were represented during the meeting. During the workshop we asked the attendees who were split up in different groups related to the type of organisation they were representing, to think about in which specific ares a practical cooperation with the Karamoja Tourism Academy can take place. The outcomes were very useful and can help us further.
If you have any questions or contribution to our strategic plan, please do not hesitate to contact us.
Kara-Tunga Tours
Mrs. Theo Vos
Phone:  0781 079 049
Email: annelies@kara-tunga.com
EyeOpenerWorks
Mr. Martijn Harlaar
Phone: 0774 917 693‬
Email: martijn@eyeopenerworks.com
Enabel
Mr. Lawrence Odong
Phone: 0772 711 780‬
Email: lawrence.odong@enabel.be
---