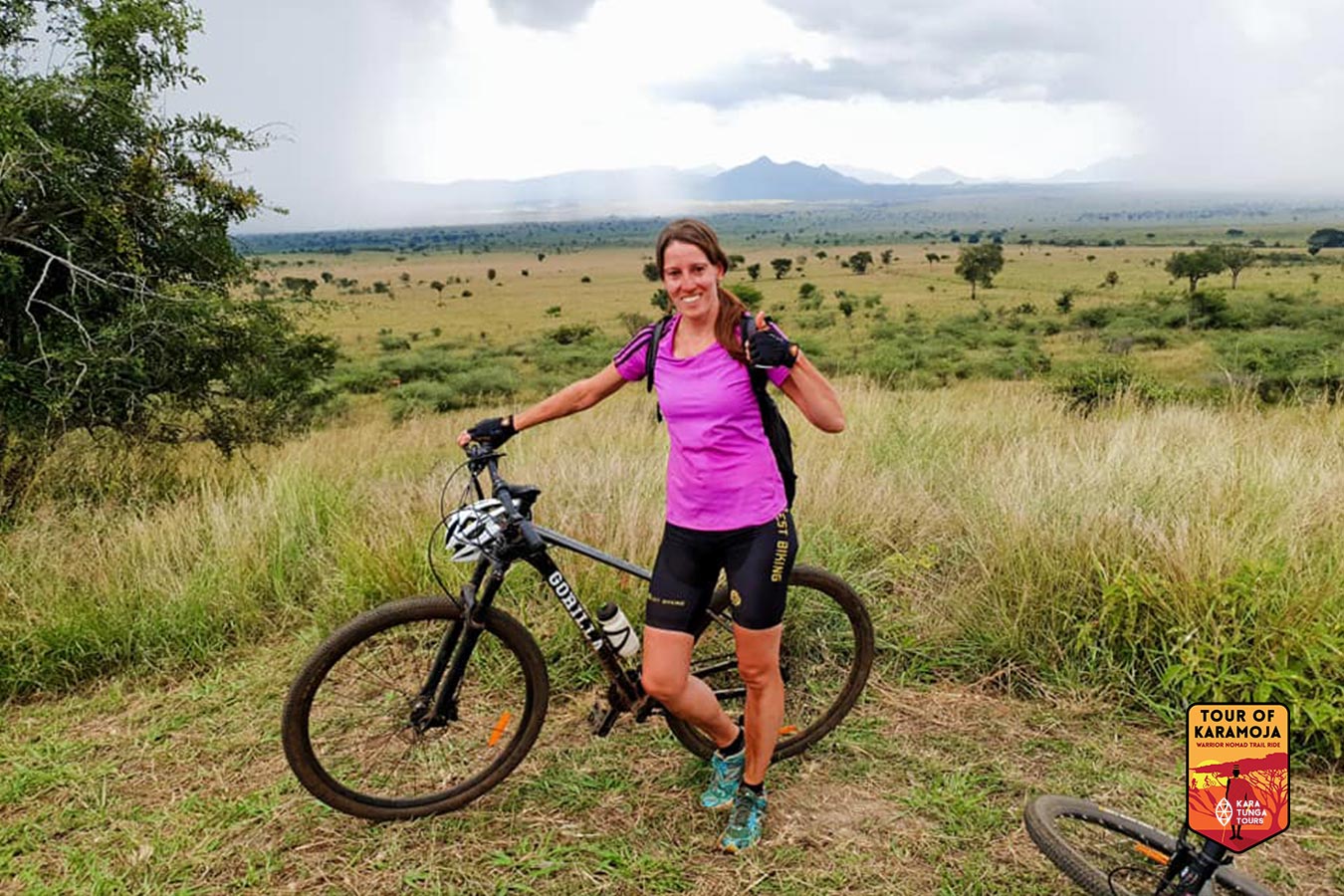 Unforgettable Tour of Karamoja Bike Event (Northeast Uganda)
Unforgettable Tour of Karamoja Bike Event (Northeast Uganda) – It took a while, but here they are! Pictures of my unforgettable bike tour through Karamoja (north eastern Uganda). Or should we call it an adventure? Thank you everyone who called me a hero over the last few days😉 Last week I rode about 480 km's in 6 days😊 I certainly challenged myself.
Cycled 100 km for the first time in my life. Went downhill on rocky trails for the first time in my life. And for 6 days in a row on a mountain bike for the first time in my life. For fun, I did a warm up on Sunday one day before the official start from Kapchorwa to Pian Upe.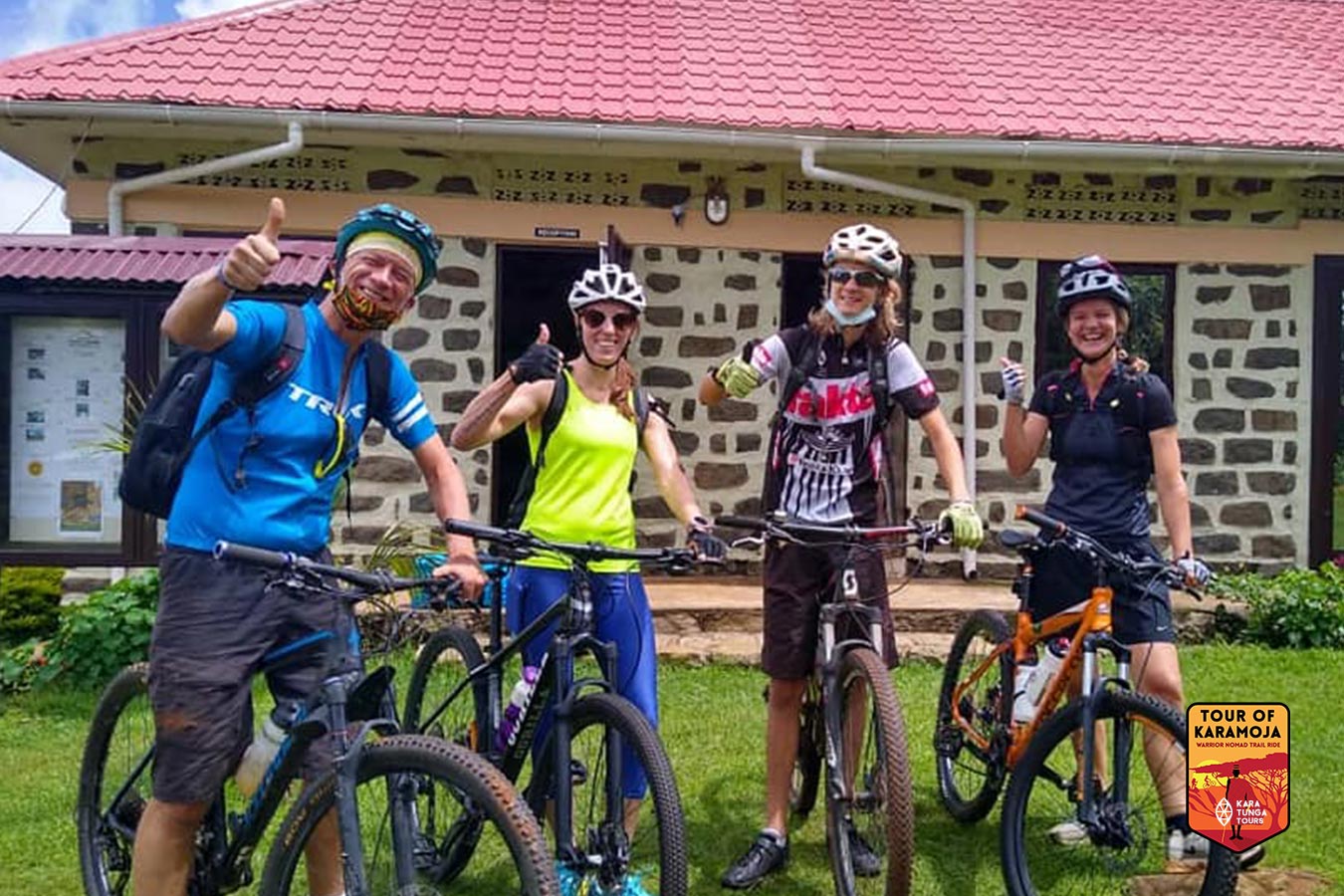 This MTB thing is actually quite new to me. I came to Uganda with running clothes and a yoga outfit, not with cycling gear. In the meantime, the essentials for this new hobby have been purchased. I bought my bike on the second day that we were no longer allowed to drive a car in Uganda because of COVID. And as you all know, the Dutch love to save money, so I only paid 540.000 UGX for my bike (125 euros). With the idea to buy a good one in the Netherlands and bring that one over.
The last few months I mainly used my bike for shopping, visiting friends and for a few short bike rides. I never had the ambition to ride a tour with it. In addition, the frame is just a bit too small. I get a nasty pain in my neck during longer distances. To increase the comfort a bit, I decided to rent a good bike during this tour.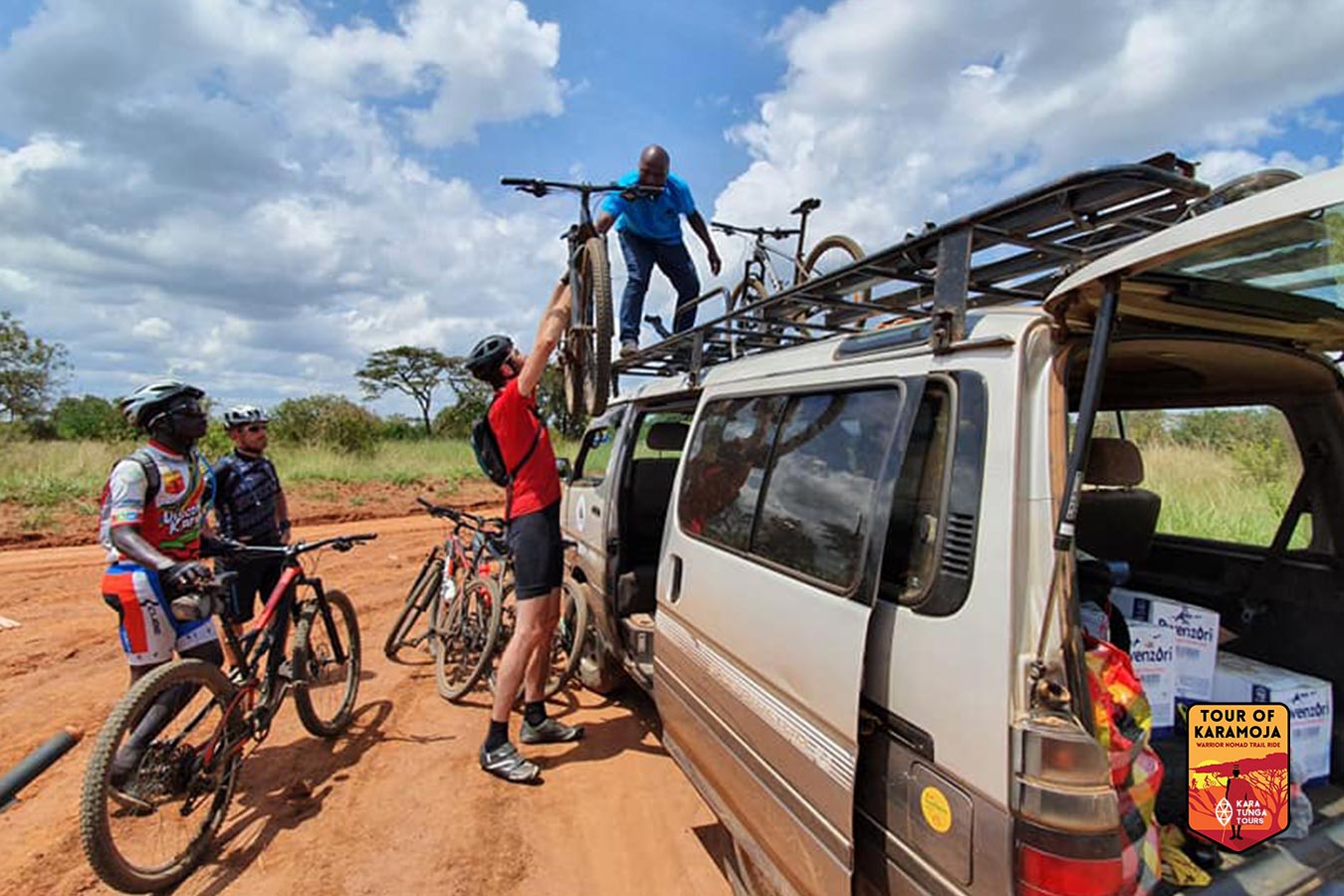 A few weeks ago I saw a post about the Tour of Karamoja. Karamoja is high on my Ugandan bucket list after spending a few days in Kidepo almost 3 years ago. Unfortunately, I couldn't manage to return to that region. So, I signed up for this five day 430 km bike ride conquering dusty dirt roads. At least that's what I thought 🤦🏽‍♀️🤦🏽‍♀️ We are going to eat a lot of dust. Then we cycle for hours on these dusty, flat, boring roads through Karamoja😆 It was anything but dusty and boring! The first day was mainly mud.
I was convinced that I could handle the distances varying between 100 and 70 km. My Ugandan friends weren't that convinced, but I don't think they could keep it up themselves🤪 Good preparation is half the battle, so I started cycling a bit more in the weeks before. I wasn't even worried about those distances, but more about the early morning schedule.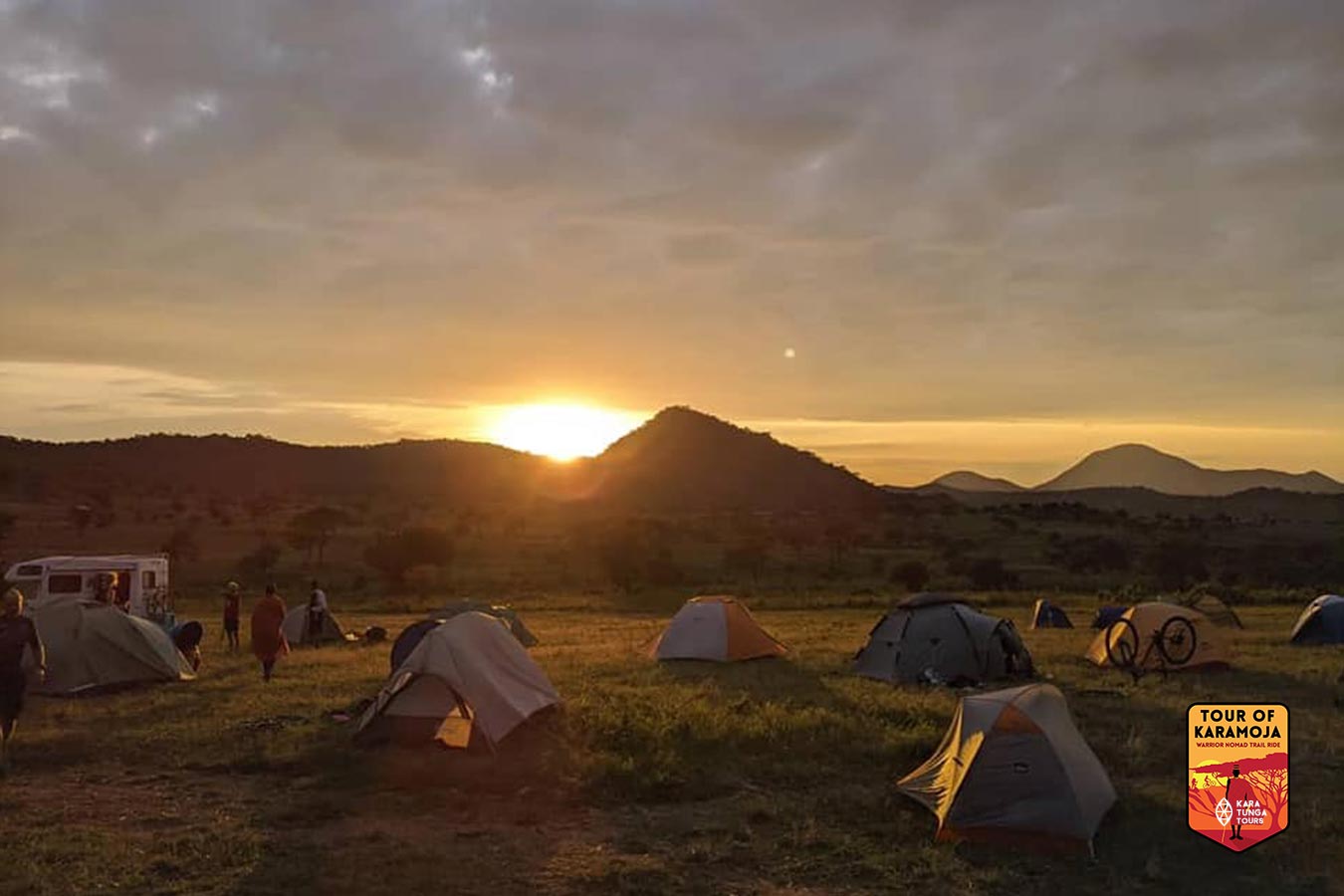 So, I trained for that too. Twice a week my alarm went off around 5:30 am to be on the bike before 7 am. And it worked🙂 Without too much effort, I stood next to my bed in the morning during the tour. Such a shame we couldn't have too many🍻 the night before🙃 And then the tour. You better experience it yourself😉 It was an unforgettable and epic experience!! Muddy tracks, river crossings to get wet feet, technical rocky descents (not my stuff, that's an understatement), steep and sometimes long climbs, rural villages and breath-taking views😍 Even difficult to capture in the pictures.
And almost every day those last 10 km's were literally a pain in the ass😬 But a cold beer,
good food and good company in the evening made forget our sore butts! Hell yeah I did it💯💪🏾🚴🏽‍♀️✅ Who's joining me for next year's edition?