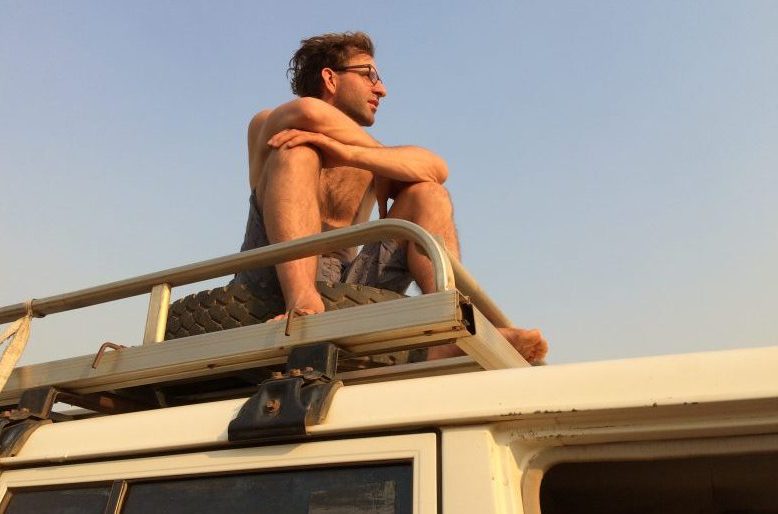 14 Days Roadtrip Uganda Safari and Karamoja
We happy to receive great feedback from the Dutch couple Mara & Cas that drove from Uganda's lush jungle to Karamoja's savannah lands: "Full African experience".
Dutch: "We hebben een geweldige tijd in Uganda gehad. Full African experience met werkelijk alles er op en er aan: ontzettend veel dieren gezien, prachtige natuur – van jungle tot woestijnachtige savanne -, oneindig veel bumpy gravel roads, hele mooie lieve mensen ontmoet en overal begroet met een glimlach van oor tot oor.
Kara-Tunga had alles heel goed geregeld: bij aankomst stond de Toyota Land Cruiser inclusief camping gear op ons te wachten (links rijden was even wennen) en vanaf dat moment hebben we ons geen seconde verveeld met ons custom-made uur-tot-uur programma. Volgend jaar weer!"
Discover Uganda's Best Kept Secret
Itinerary
Arrival at Entebbe Airport
Boda Boda Tour in Kampala
Transfer to Jinja + Free Time
Rafting in Jinja
Bicycle Tour to source the Nile in Jinja
Nature Walk at Sipi Falls
Transfer to Murchison Falls National Park
Game Drives Murchison Falls
Nature Walk & Nile Sunset Cruise Murchison Falls
Transfer to Kibale Forest National Park for Chimpanzee Tracking
Transfer to Entebbe Airport
The route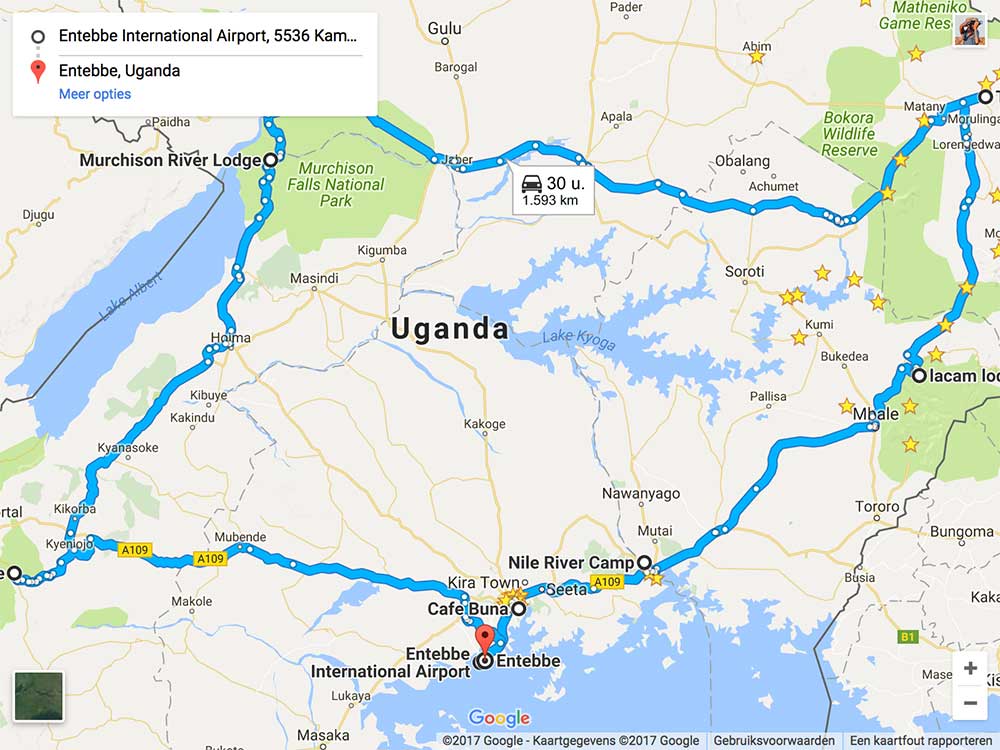 Photos
Discover Uganda's Best Kept Secret