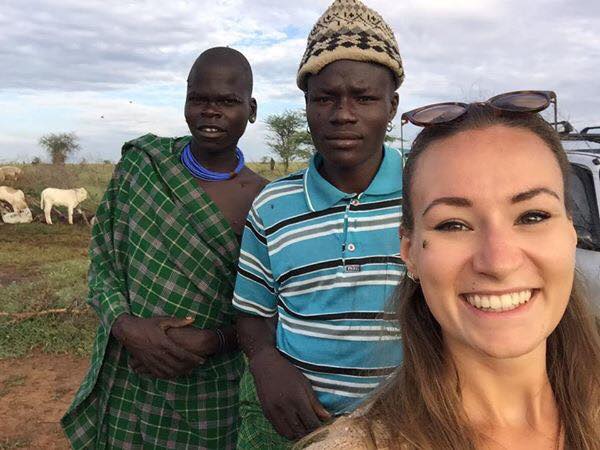 My second Karamoja Tour, but definitely not the last
One year ago, Robin and Simon were one of our first guest that traveled to the remote northeast to Discover Karamoja with us. A few months ago we received the joyful news that Robin decided to visit us again and bring her father and his partner as well… even though they only had 2 days in total.
So be it, they traveled 24 hours to be 24 hours in Karamoja and sleep a night with the Kraal community and learn about the inhabitants of the highlands. Wow! We will never forget this!
Name giving
The community enjoyed their stay so much, that they decided to give them all a real Karimojong name: Papa Lotee (protector of crops), Mama Nakiru (bringer of reign), Nassar (time of flowering).
Review
Robin Josso – "It was such an great experience once again! Second time but DEFINITELY not the last! Thanks for being such a great host to me and my family, we enjoyed to the fullest and you already made this trip unforgettable for my dad and his wife!  Source: Facebook"