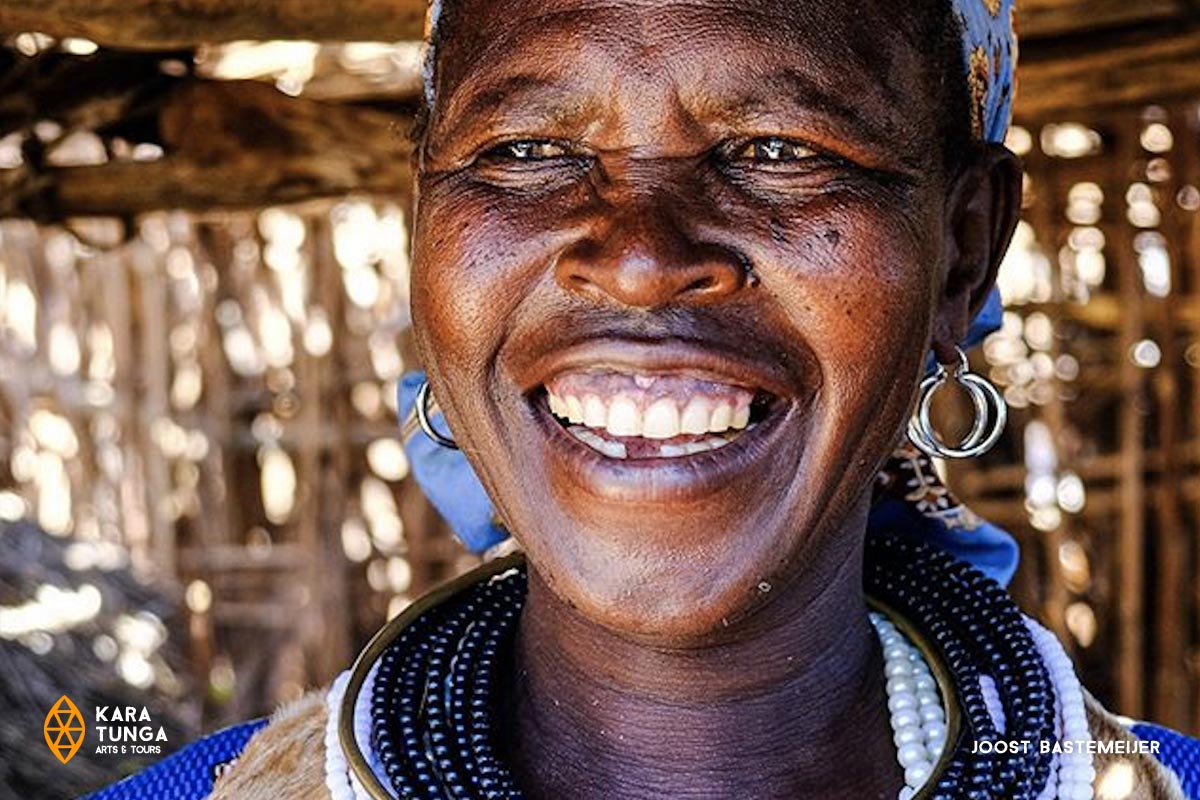 Karamoja has become a safe tourist destination
Karamoja has become a safe tourist destination – It's the first question I ask Theo Vos, the charming 33 year-old founder of Kara Tunga, which is the travel company that arranged my visit of the last two days. He is developing cultural tourism to the region, he explains. Theo, whose mother is from Karamojong descent, was raised in The Netherlands.
In 2016, he traveled through the birth-land of his mother and was very impressed, he tells me. "I was learning about the Karamojong way of life and me and my friends did some great hikes on mountains in Karamoja. When I climbed Mount Moroto, I was asking myself: why are there no other tourists here to discover Karamoja?" The answer to that question used to be simple: because Karamoja was dangerous.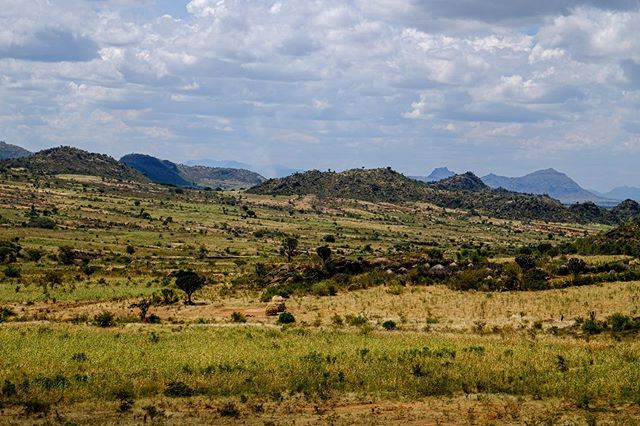 For decades, the region has been conflicted by fights between Karamojong herdsmen. But since 2012, when the Ugandan army pulled in and disarmed the warring parties, Karamoja has become a safe tourist destination. "When we started out, there wasn't too much to do here," Theo says, "but that's changing now." And Theo's work has not gone unnoticed: the 'Eastern Loop' through Karamoja has now been added to renowned guides like Lonely Planet and Bradt Guides.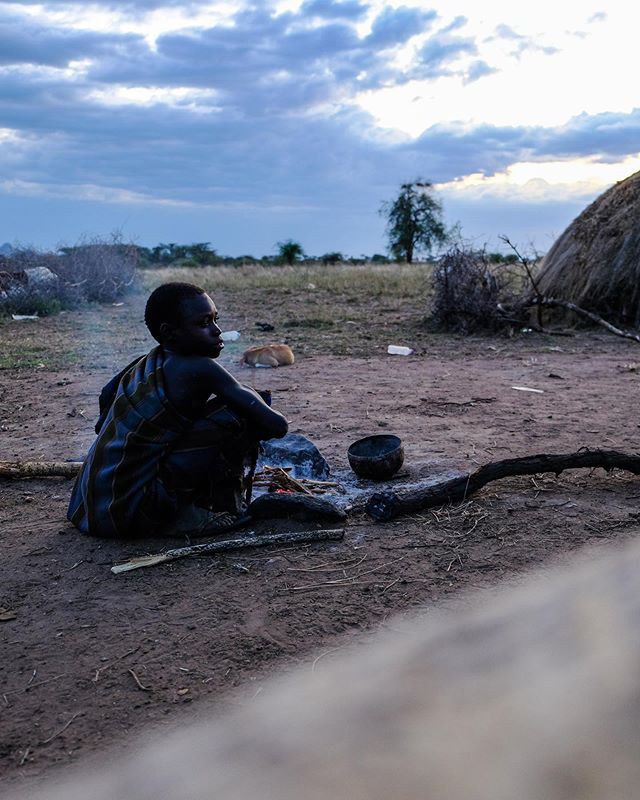 After herding all animals into the Kraal, it's time to build a fire that will burn the whole night through – all gathered men and boys sleep around it.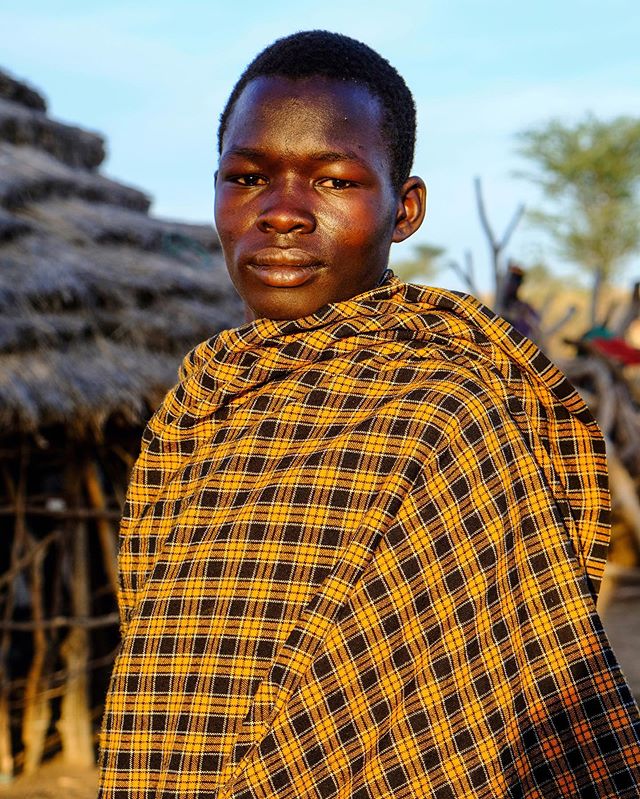 In a region where tourism hasn't been around for decades, @theovos has to develop tourism from the ground. "At the community you visited this morning, we are in touch with all kinds of different members: old, female, male. Together with them, we're looking at where the money is going that tourists bring in.
And so the money that goes to the Karamojong, is spent on food, health products, but also medicine for their most prized possession: their cattle." To Theo, the Karamojong culture is most important. "Their culture is fading, the rest of the world catches up with them. That hurts me. Some bits have passed and will never come back."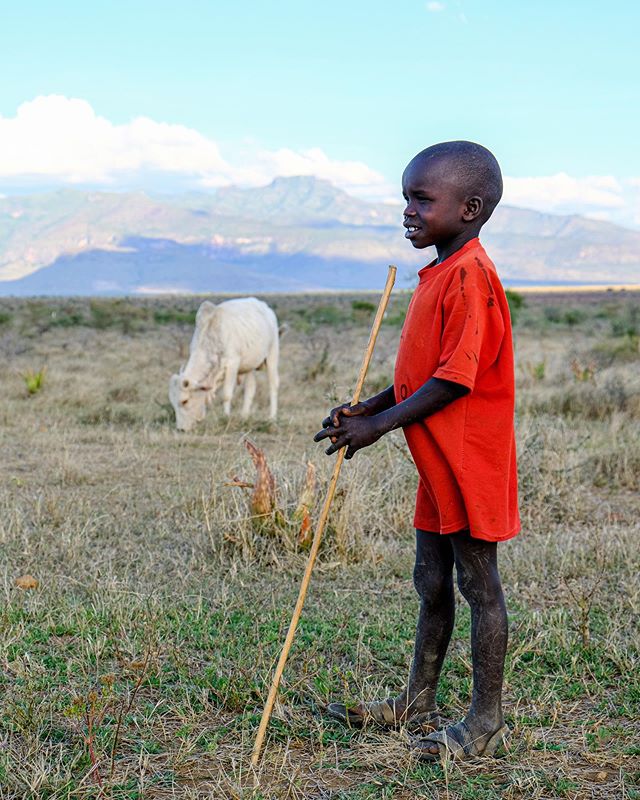 A boy is in charge of walking the cattle, keeping them in check by throwing stones and sometimes hitting the cows with his wooden stick. Although there might be no spectacular wildlife to spot on the plains around Moroto, there are more and more tourists who find their way to Karamoja.
A cow is held in place as one of the village elders inject it with medicine. The money that is made through tourism is held in one place, and a council of youths, elders and men and women from the community democratically decide on where it goes. As their cows are the Karamojong's most prized possessions, a lot of the income goes to medicine for their cattle.
Theo tells me he just came back from one of the hills near Moroto town, where a Tepeth community lives. "I recently passed a rock near their settlement," he says, "and immediately thought: this would be a perfect spot for tourists. The men of the community told me they'd like to develop a experience with me, on that spot." So by the time you will visit Mount Moroto, they might be able to book a new experience. Theo: "Because what is better than a sundowner drink, some grilled goat and an amazing view over Uganda's best kept secret?"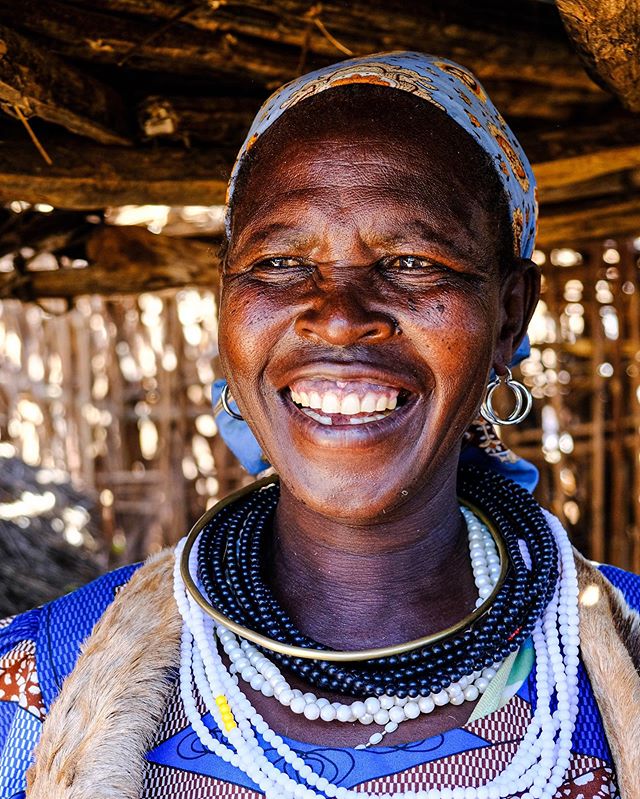 A woman wears her most beautiful clothes and her favourite hide, as there is a wedding taking place in her village.
"I'll be right back," says Peter. He walks off in the direction of the thickets that have been cut to keep the cows and sheep in place. As he walks further away from the fire, hastily talking in his phone, he gets swallowed by the dark. I try to make conversation with the old men and young boys who are sitting next to me, but their English ends where my Ngakarimojong begins – we manage to have a conversation about the warmth of the fire that lights our faces. As I sit on a goat hide, a boy next to me is milking a cow. He offers me some fresh, warm milk, but I decline – I try to explain there should be some food on its way.
I'm sitting in a field in the middle of Karamoja, the Northeast region of Uganda, about 20 kilometers from Moroto. Peter is my Kara-Tunga guide, who has been with me since this afternoon. On a boda boda, a motorcycle taxi, we drove to a Kraal: a settlement that moves with the cattle of the Karamojong herdsmen. On this picture, you can see the enclosure of the animals, made of thorny acacia bushes and sticks. When all animals are herded in, the Kraal is closed by pulling a thorny acacia branch into the entrance. As I sit here with some old men, I smile: during my 10 hour bus drive to Moroto, I read online what the word 'Karamojong' means: it was derived from "ekar ngimojong", meaning "the old men can walk no farther". And here I am, not moving any further, sitting by the fire.
When Peter comes back, he is joined with two boda boda drivers, who are wearing yellow helmets. One of them looks at the broken headlight of his motorcycle. Peter explains to me why he has been away for so long: the boda motorcycle that was supposed to bring our in Moroto cooked food, missed our rather easy to miss exit off the main road. As he just continued on the main road, he eventually ran out of fuel and couldn't return. The other boda that came to his rescue with fuel, crashed in a ditch and broke his headlight. Peter just showed them the not so easy to find path to the Kraal from the main road.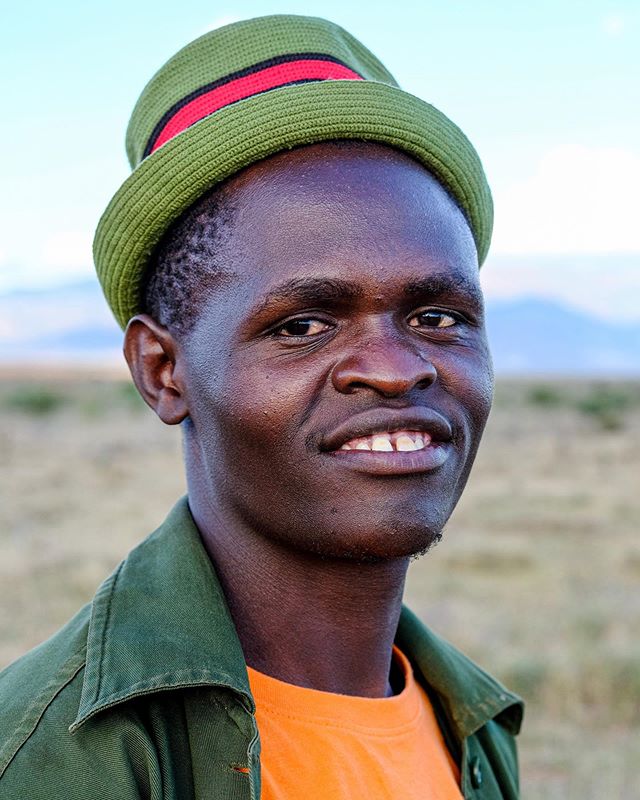 With Peter (who you can see on this photo, taken earlier in the day) present again, it's easier to make conversation with the young and old men around the fire.
Every once in a while, we ask each other a question. After a talk about cows (there are many of them in The Netherlands, where I'm from), one of the men asks me how I say hello in Dutch. I tell him, you can say 'hi' by using the word 'hoi'. But if you are addressing someone who is older than you, it's better to greet them with a 'hallo.' All men answer with an agreeing 'mmmm'.
"They tell me that although it looks like there are much differences between you and them," Peter tells me, "they learn through our conversations that visiting tourists and the Karamojong aren't that different from each other at all."
At around 10pm, Peter and I go to sleep in the tent we set up next to the Kraal earlier that afternoon. During the night, I can hear the Karomojong men talking by the fire. They're drinking kutukutu, home-brewed beer which is made of 'sodap', some sort of millet. I am told that it is believed to add blood to the body. Sometimes I also hear a sheep or cow – apart from that, there are not too much sounds. Unlike other parts of Uganda, there aren't any wild animals on the plains near Moroto, Peter told me – around here, you will only find hares.
Photos and copy by: Joost Bastmeijer (Dutch journalist traveled Karamoja in 2019)