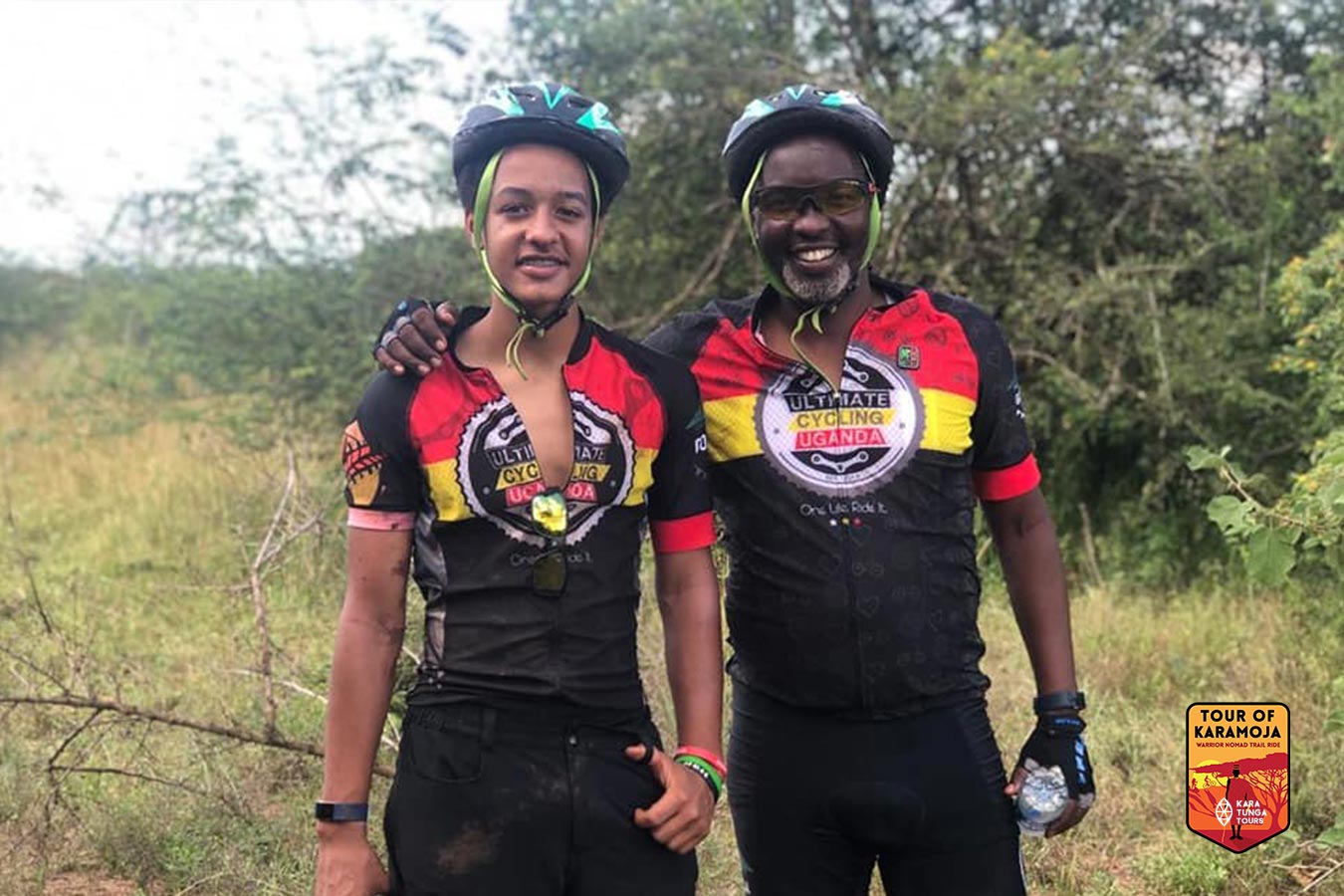 I can't describe Tour of Karamoja in words, you have got to see
Justus Kojax Koojo of Ultimate Cycling Uganda and Theo of Kara Tunga safaris (both with me in the picture) have put together a very good challenge through Karamoja. Tourism is clearly attracting a good bred of people working together for the good.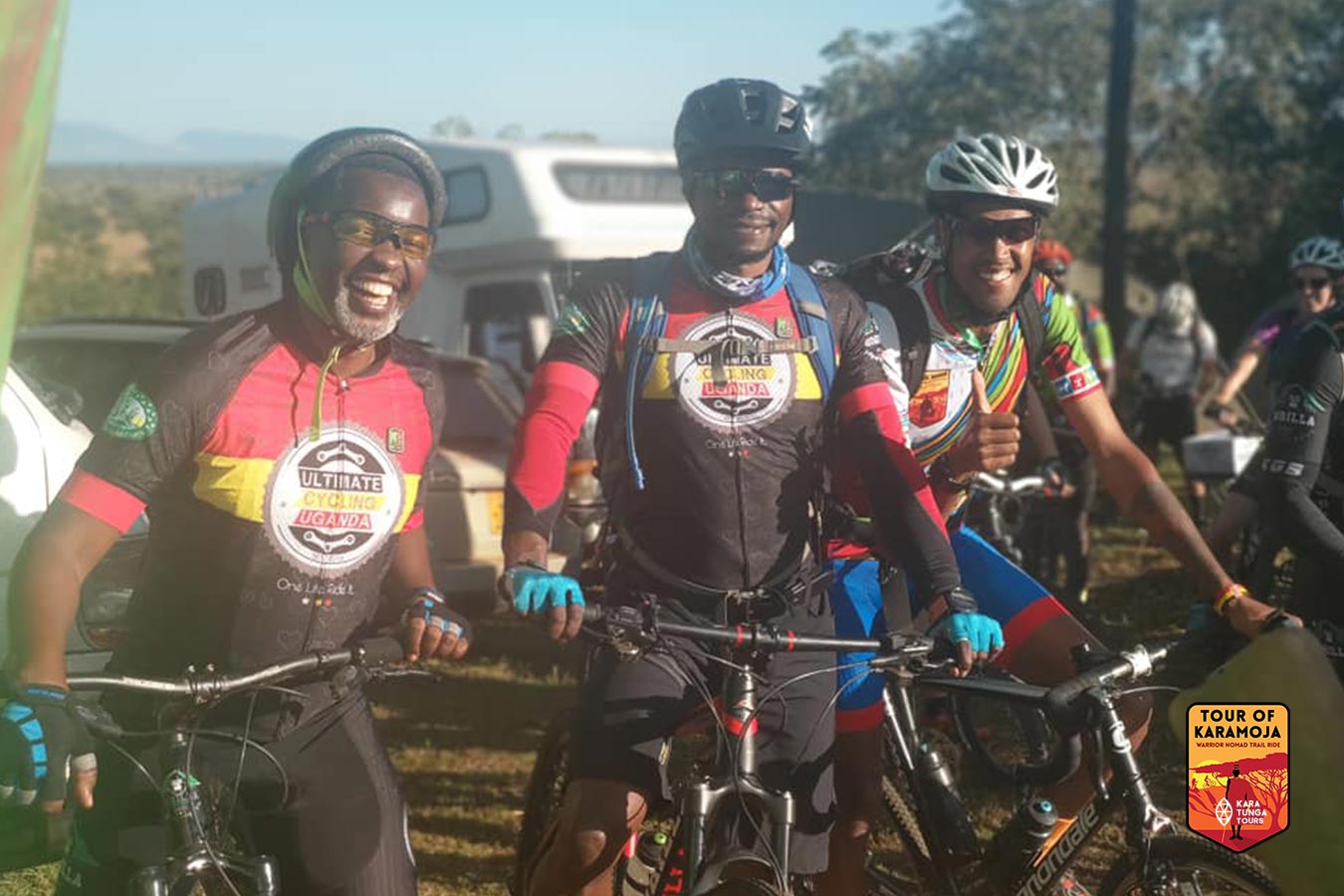 We have covered 200kms of ridding in the last 2 days and just arrived in Moroto. Kylan Wekesa has done his 200kms in 2 days and that's about 300kms in tarmac in 2 days. Ride through Karamoja and will appreciate Ugandas beauty and men, Teo who is half Karamonja native has done a fantastic job empowering young guys as guides.
We are about 30 riders plus 20 support team who are mainly local plus Ultimate cycling team. Tourism clearly has a great impact of done well.
We have camped through but yesterday, shower we used bucket, and toilets were long drops and was nice seeing my son deal with what his dad grew up using.
I wish i could describe Karamoja in words, you have got to see. While ridding you get to enjoy landscapes even better but the level of poverty needs us to actually invest here.
You see lots NGOs signs posts plus plenty of poverty. People need us to either invest or just come here and spend as tourists. They don't need free stuff but needs jobs like the young men we are with. Am going to share some pictures but they don't describe the real experience we encountered.
Source: Amos Wakesa, Facebook page