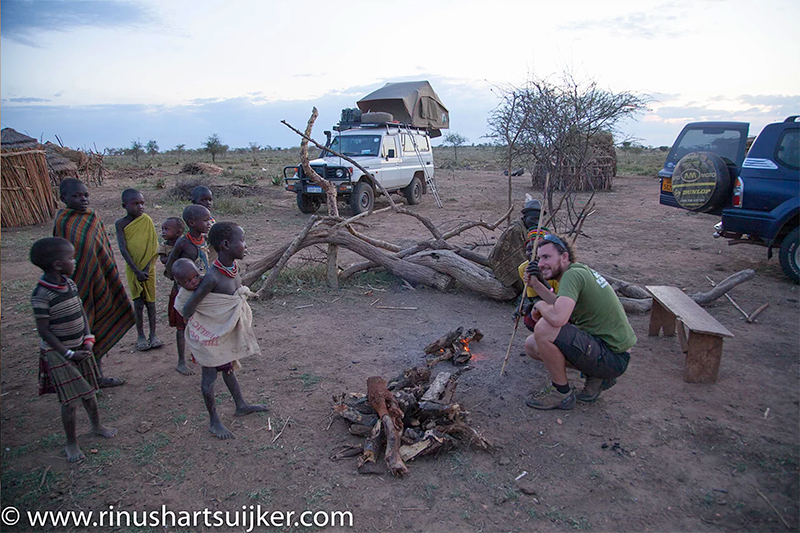 Dutch Globetrotters Travel Karamoja
We're glad to have met the globetrotters Rinus and Helga that are driving around the world since 2014! Yes it's incredible, and they are incredible as well. Normally we teach our guests dance moves and games, but this time it was the other way around. We wish the 27.000 Miles Along The Sea crew a happy journey and keep on spreading those dance moves around the world!
"The village is a small settlement made out of local materials. Already at the entrance we are amazed at how it is all constructed. The "walls" that are erected around the village are about 60 cm thick and made out of twined branches, on the inside they are supported by beams which are put in the ground every three meters. This way, the wall can withstand a whole lot of force coming from the outside. The branches are carefully twined and it is impossible to penetrate this structure and get into the village without decent tools."
Read the full story on the website of Rinus Hartsuijker.
Discover Uganda's Best Kept Secret
Discover Uganda's Best Kept Secret