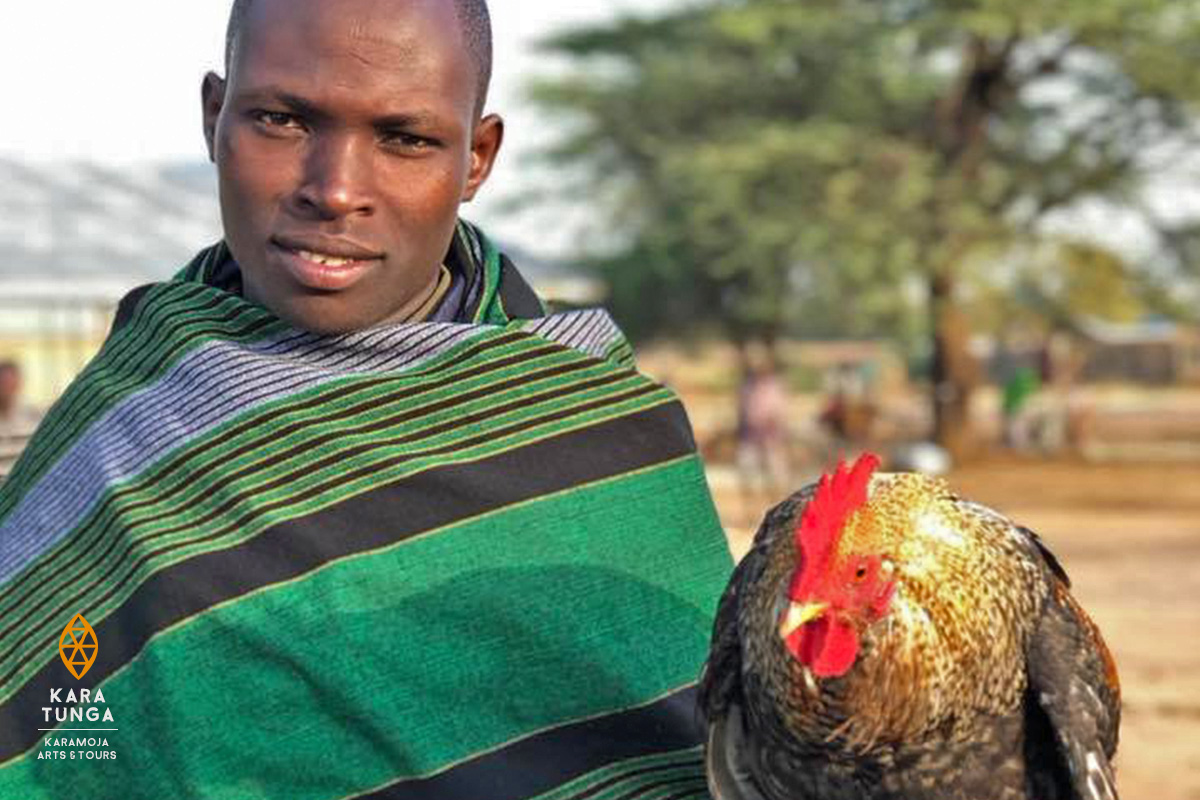 Adventurous and Authentic Karamoja tour
Authentic Karamoja tour – I spent 5 days in the Karamoja region of Uganda in March – I was looking for a culturally sensitive experience visiting the people of the area and that is was the staff at Kara-Tunga provided.
Their guest house was comfortable and relaxing and the food was really delicious. The staff were friendly and engaging, happy to answer the many questions I had. Theo provided a Karamajong guide, Thomas, that stayed with us during all of the activities that were planned. He was so helpful and kind, answering questions and translating for us.
We had a wonderful and adventurous night with Thomas's family in his village, from walking out to meet the cattle and goats coming in from the field to dancing, singing and drinking by the moonlit fire. The next night was spent out in the kraal with the herders. It was a beautiful night and we learned so much about the traditional lives they lead. I would not hesitate to recommend
Theo and the team at Kara-Tunga to provide you with a culturally sensitive and exciting experience in Moroto and the surrounding area. There are many activities to choose from and they are well equipped to provide you with a top notch experience, a comfortable place to stay and delicious food!