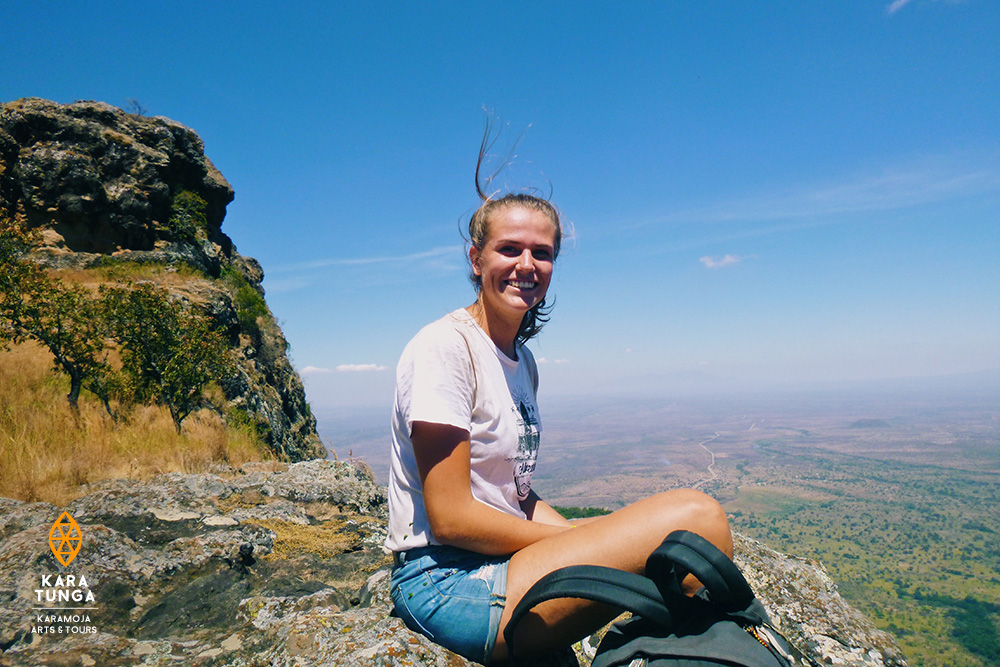 6 Day Karamoja Safari with Cultural Tour, Mt Kadam Hike and Kidepo Valley Safari
5 young women on a budget safari exploring the untouched northeast of Uganda: Hiking Mount Kadam, trans-night Karamoja Cultural Experience and Kidepo Valley Safari.

A driver came to pick us up in Jinja, after that we drove to Nakapiripirit, we slept in a hotel and the day after we started early to hike (and camp) Mt. Kadam. Great guides, good materials (tents etc) and a lot of fun.
The hike was difficult, but totally worth it! After that we had an overnight-experience in the 'kraal' near Moroto, we met local people in the village and sang together. The day after – with a lot of muscle pain – we went for a mountain bike tour in Moroto. We could use a room in the Kara-Tunga Guesthouse Moroto for showering after.
We also had breakfast and lunch at the guesthouse, beautiful guesthouse and it's a shame we didn't had the chance to sleep here. After some rest we drove to Kidepo Valley National Park, to celebrate New Years Eve. An amazing opportunity to celebrate this with a campfire, traditional dance and surrounded by wild animals.
On the 1st day of 2018, we went for 2 game drives in Kidepo and spotted a lion! Overall, it was a well organised tour and very interesting to see how people live in the north of Uganda. RECOMMENDED!!
Read the full review on TripAdvisor: http://bit.ly/2DXv5gB