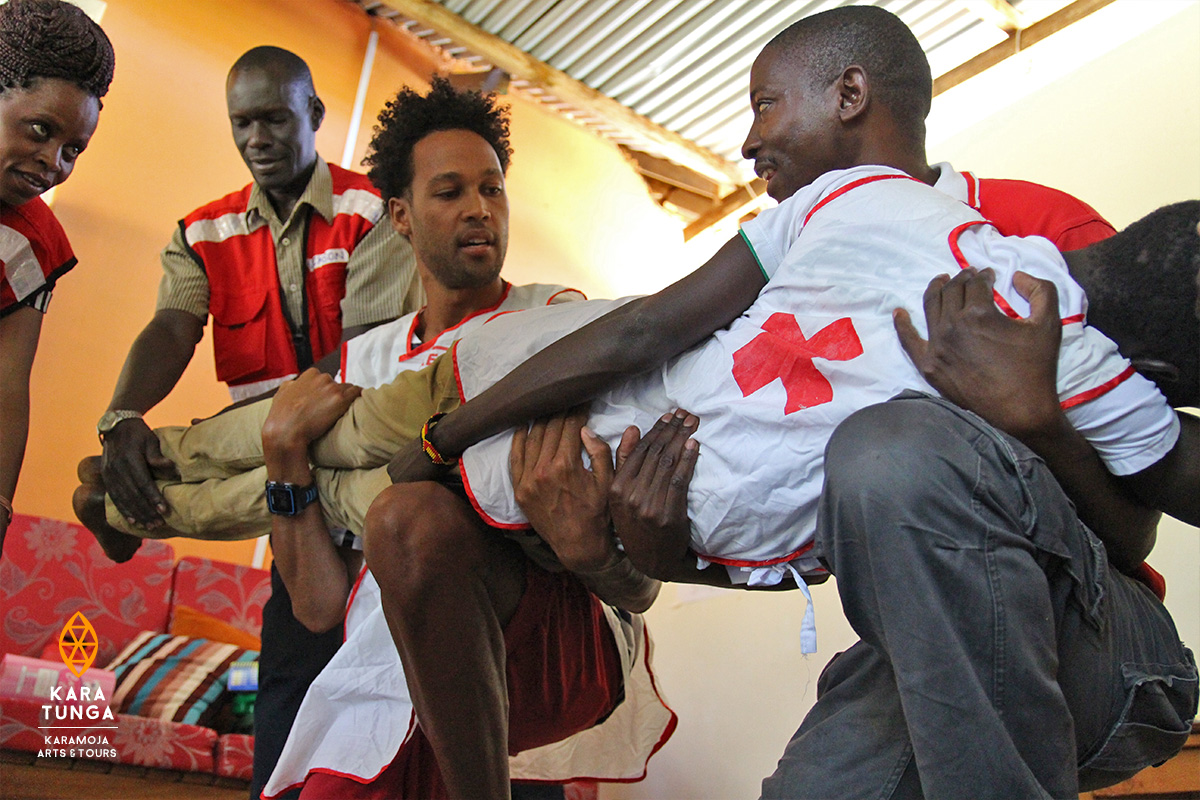 Kara-Tunga trains Karamoja Tour Guides in First Aid
We're enlightened to announce our partnership with the Uganda Red Cross Society, aimed at equipping our staff with the skills to provide more safety during our activities, at our guesthouse and for the community around us.
After this first multi-day training, our staff will be certified 'Red Cross Society Volunteers' and able to provide First Aid. The Red Cross also supports us in creating safety guidelines for our activities like Hiking & Trekking and Mountain biking.
Learn more about our