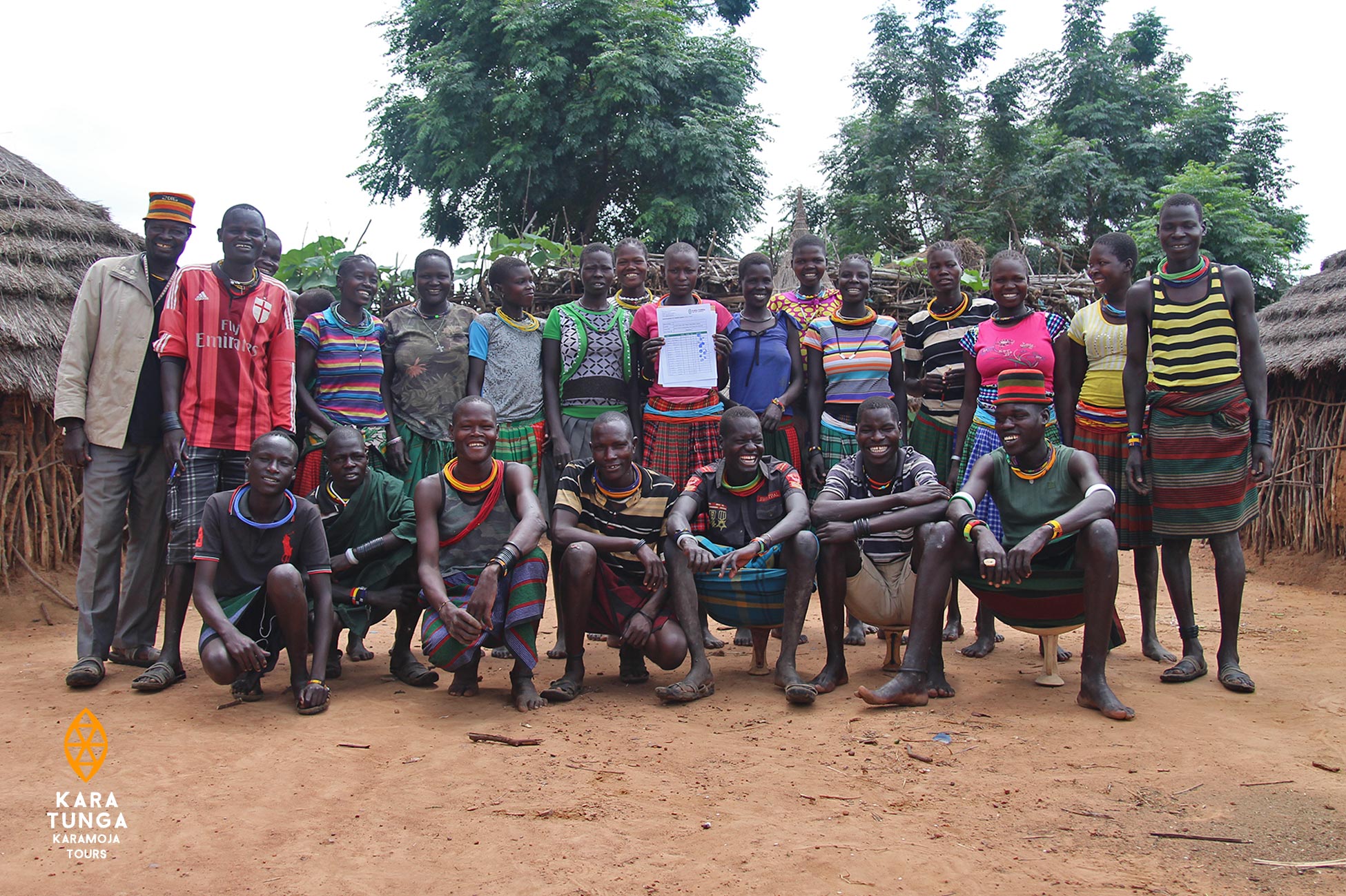 Karamoja community contribution standards
It's exactly three years ago that we founded Kara-Tunga as regional tourism development and promotion organisation. Over the years we have learned a lot about community tourism and have decided to standardise all our community contributions starting with the Moroto communities.
Social enterprise
Kara-Tunga is founded to challenge social problems in the Karamoja region to be unemployment of school dropouts, migration of young females in rural communities and degradation of cultural heritage. The organisation found tourism to be a sustainable tool to create (job) opportunities, an incentive for rural communities to unite and improve their livelihoods with their cultural heritage.
Local community
The majority of the client fees directly benefit the local community: cultural groups, local guides, local staff and local suppliers.
Investment
Kara-Tunga invests in marketing, sales and education to reach to positively impact the image of the region, improve livelihoods of the community and preserve cultural heritage.
Rates
| | | | | | |
| --- | --- | --- | --- | --- | --- |
| | 1 pax | 2 pax | 3 pax | 4 pax | 5 pax |
| Half day hike | $ 40 | $ 35 | $ 30 | | |
| Full day hike | $ 50 | $ 40 | | | |
| One and a half day trek | $ 155 | $ 125 | $115 | $105 | $95 |