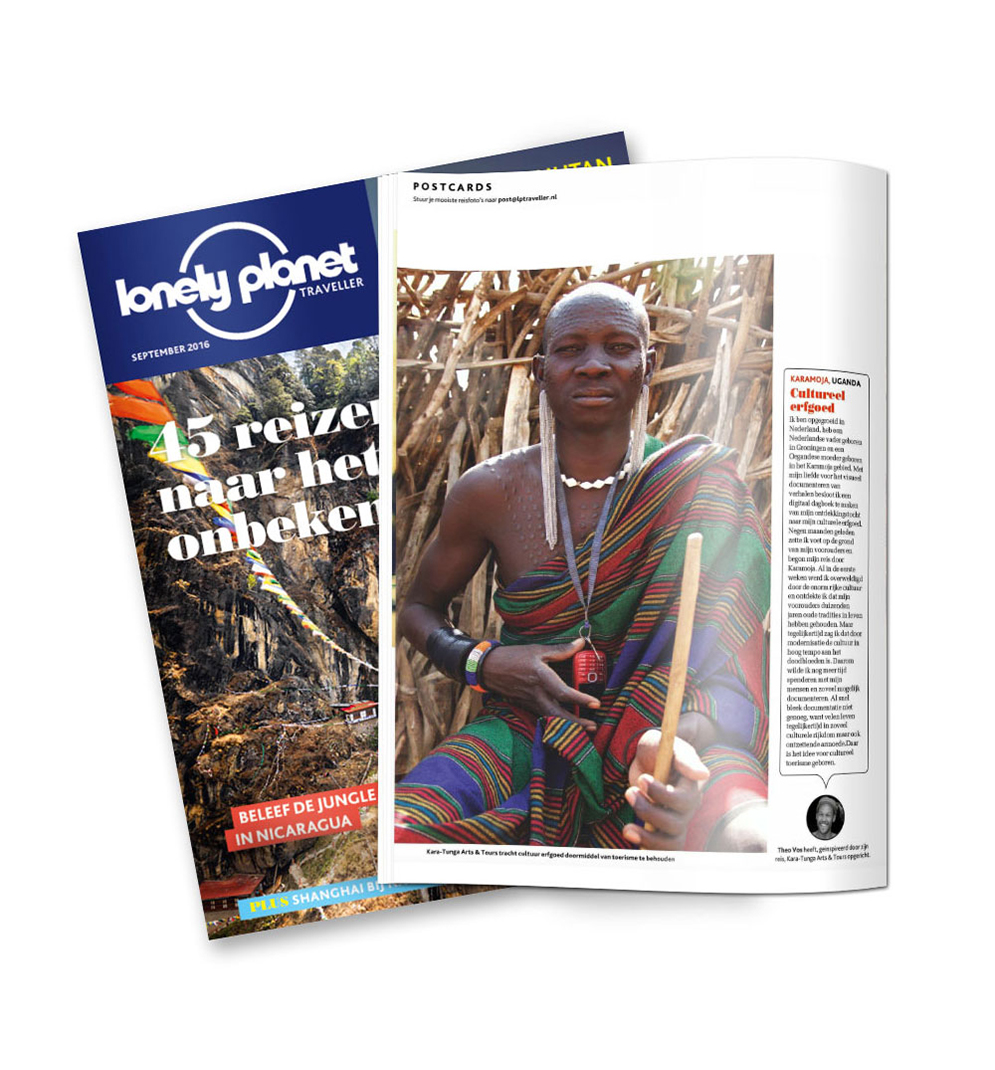 Lonely Planet Magazine features Karamoja Tours
The Dutch publication of Lonely Planet Magazine has featured Karamoja as Travel Tip for Uganda. Read the short Dutch interview with Kara-Tunga founder Theo Vos. Click here for the English story.
Ik ben opgegroeid in Nederland, heb een Nederlandse vader geboren in Groningen en een Oegandese moeder geboren in het Karamoja gebied. Met mijn liefde voor het visueel documenteren van verhalen besloot ik een digitaal dagboek te maken van mijn ontdekkingstocht naar mijn culturele erfgoed. Negen maanden geleden zette ik voet op de grond van mijn voorouders en begon mijn reis door Karamoja. Al in de eerste weken werd ik overweldigd door de enorm rijke cultuur en ontdekte ik dan mijn voorouders duizenden jaren oude tradities in leven hebben gehouden. Maar tegelijkertijd zag ik dat door modernisatie de cultuur in hoog tempo aan het doorbloeden is. Daarom wilde ik nog meer tijd spenderen met mijn mensen en zoveel mogelijk documenteren. Al snel bleek documentatie niet genoeg, want velen leven tegelijkertijd in zoveel culturele rijkdom maar ook in armoede. Dara is het idee voor cultureel toerime geboren.