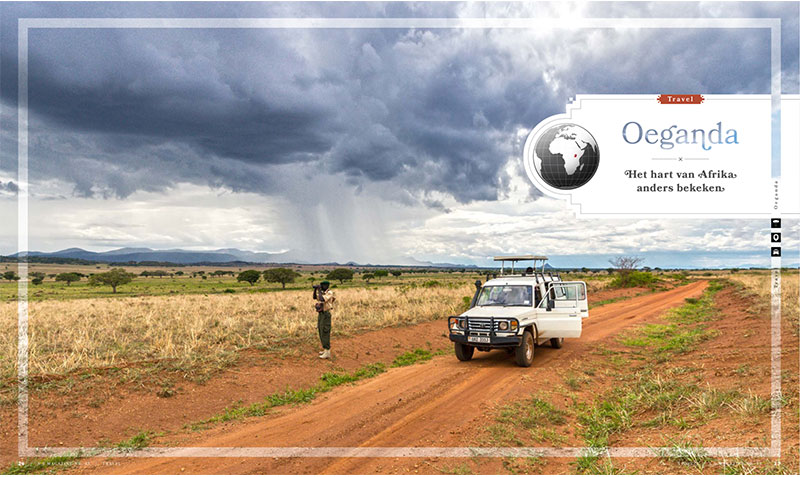 Karamoja Uganda in Belgium Adventure Travel Magazine
Karamoja in Northeast Uganda featured in Belgium A.S. Adventure Travel Magazine – In March 2019 a feature of 6 spreads was featured in the Belgium magazine thats distributed among outdoor adventure stores in the country.
The feature highlights 'the hidden culture' of the Karamojong en the 'out of Africa' feeling of the northeastern circuit of Uganda. Experience it with on of our Karamoja tours.