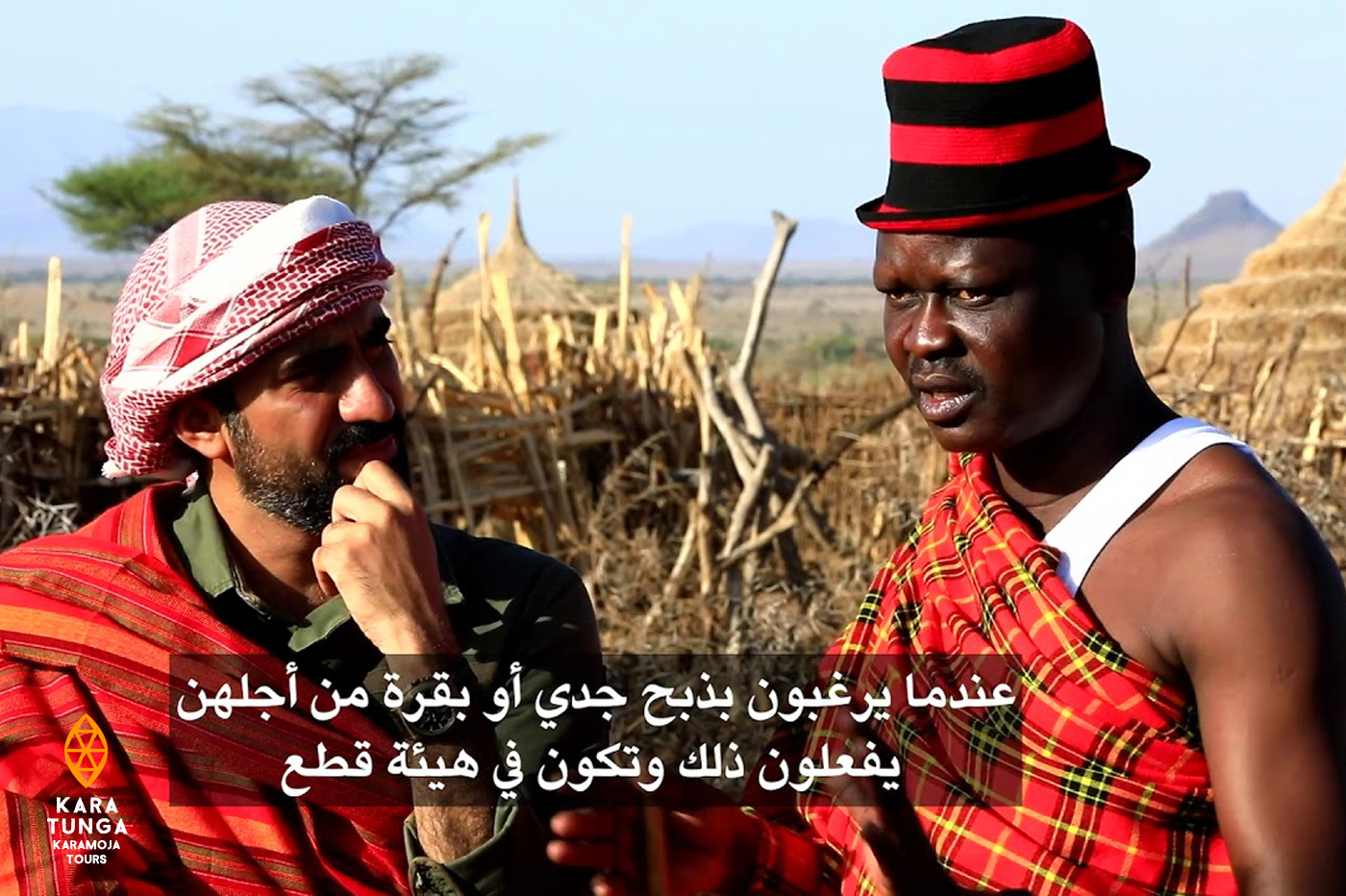 Kara-Tunga hosts Arabic Duroob TV Show for Karamoja Culture Documentary Film
Kara-Tunga hosted Arabic
Duroob
TV Show makers for a 4-episode Documentary Film about Karamoja's Cultural Heritage. The TV show host, Ali Alsaloom, and his film crew stayed at the our
Karamoja Safari Camp
in Moroto town and our driver
guide
Onjango Henry is featured on the snow as translator. Despite the fact that it is for the majority in Arabic, we still recommend you to watch it, since many explanations by our guide is in English.

About Kara-Tunga
Kara-Tunga is a social enterprise that's locally owned and is founded to develop and promote sustainable tourism in the Northeast of Uganda and thereby enhancing the livelihoods of the indigenous communities. Today Kara-Tunga helps travellers, tour operators and travel agents with authentic cultural experiences and unforgettable outdoor adventures connecting the forgotten Eastern route from the source of the Nile to Africa's most scenic safari park Kidepo Valley.
About Duroob
'Duroob' stands for 'to know one another' with Ali Alsaloom. A travel cultural TV show that carries a positive cultural understanding and appreciation message, with a touristic twist style.
Each destination waged by Ali with his team, focuses on the identity of the local population of the region, take a closer look at the culture and customs that are practiced by the people. In each country that Ali visits, he tries to adapt to the culture of the visited place in order to understand and appreciate it.
He discovers a unique set of ethical and cultural ideals that are essential to each tribe or town in order to show viewers the excellence of human civilization as a whole, and help to establish the values ​​of tolerance and acceptance of each other among the Arab world and international communities as well. The episodes filled with lots of lessons and acumen wisdom that viewers can benefit from by getting to know different aspects of life in several parts of the world, with all its humanitarian scenes .
Episode 1
Episode 2
Episode 3
Episode 4