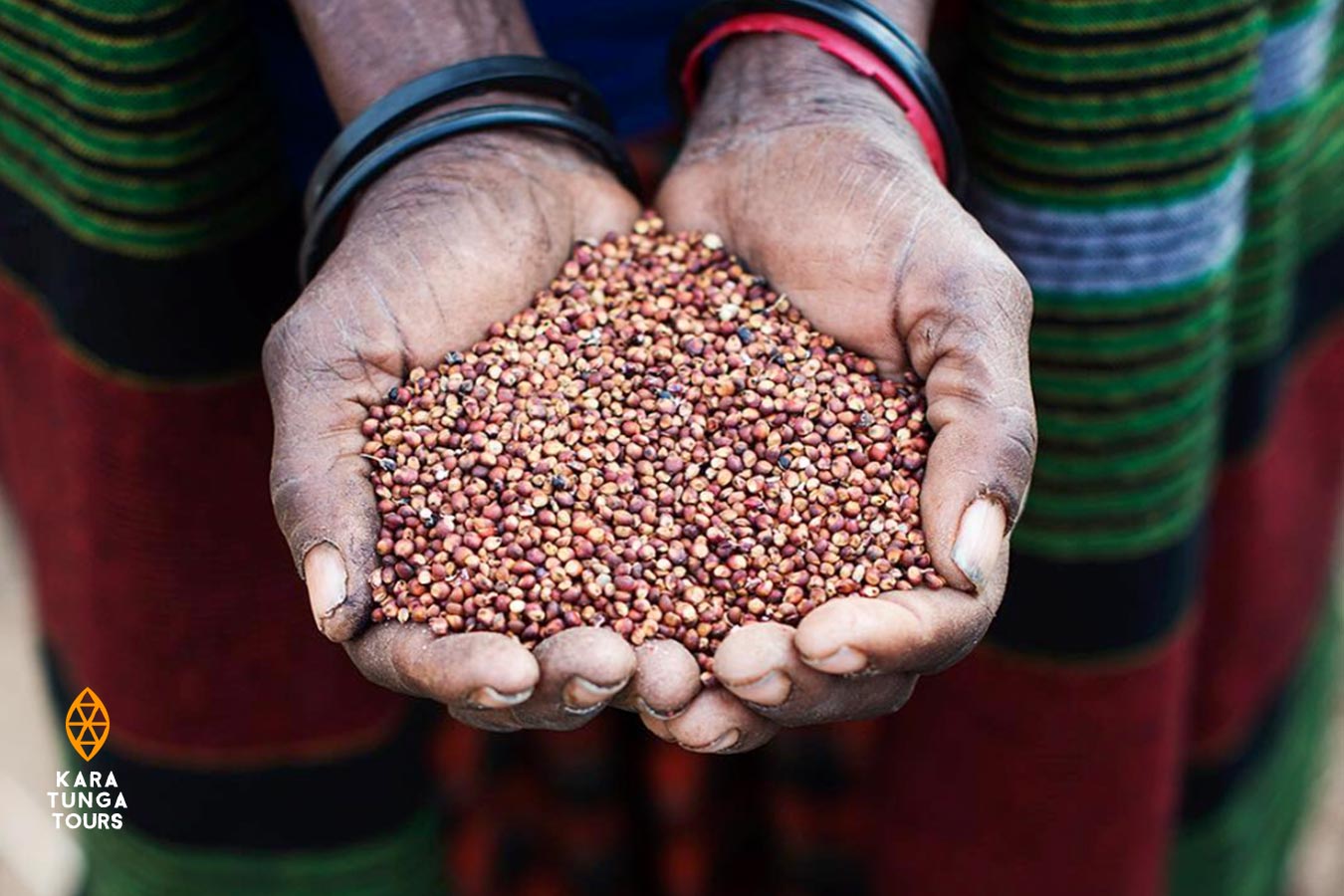 Discovering Karamoja through Food (Eating with Africa)
Yesterday we had the pleasure to share our culture with photographer Maria who's on a journey through Africa to document stories through food and finally make an unique African cookbook 'Eating with Africa'.
Eating with Africa: "Good morning Uganda! For my first story I spent 24 hours with the Karamoja pastoral tribe – Uganda's best kept secret. When the sun sets they eat their one meal of the day, which is usually greens cooked in sunflower water and sourghum.
It's a very basic life but full of culture. They received me in their village with open arms. Spending time with them, eating and sleeping in their midst was an honor. Thank you Kara-Tunga Tours for helping me make this possible! If ever in Uganda go north!"