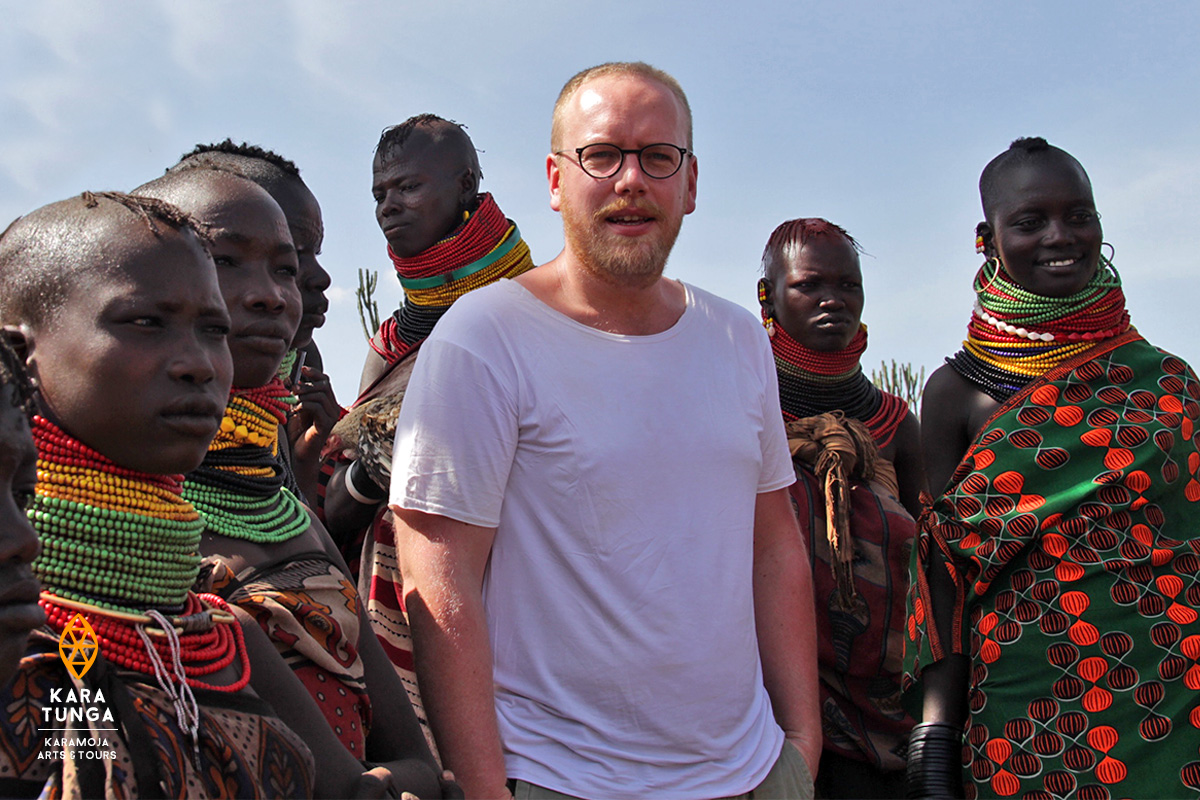 Dutch Fashion Designer Jan Boelo inspired by Karamoja
We're thrilled to host Dutch Fashion designer Jan Boelo in Karamoja (northeast Uganda) for a journey of inspiration aimed at learning more about Karimojong culture and fashion.
About one year a go, Kara-Tunga founder Theo Vos and Jan Boelo met each other 'Groningen' (the northern province of The Netherlands) where they both grew up. They shared thoughts about creating an iconic modern fashion item based on present day Karimojong fashion.
Coincidentally, the Embassy of the Netherlands in Uganda invited him for a cross-cultural design event taking place in Uganda. Now a dream is coming true whereby he will design a clothing peace inspired by Karimojong culture in collaboration with two Ugandan fashion designers this month. Beautiful!
Stay tuned and follow his journey to #DiscoverKaramoja, Uganda's Best Kept Secret.