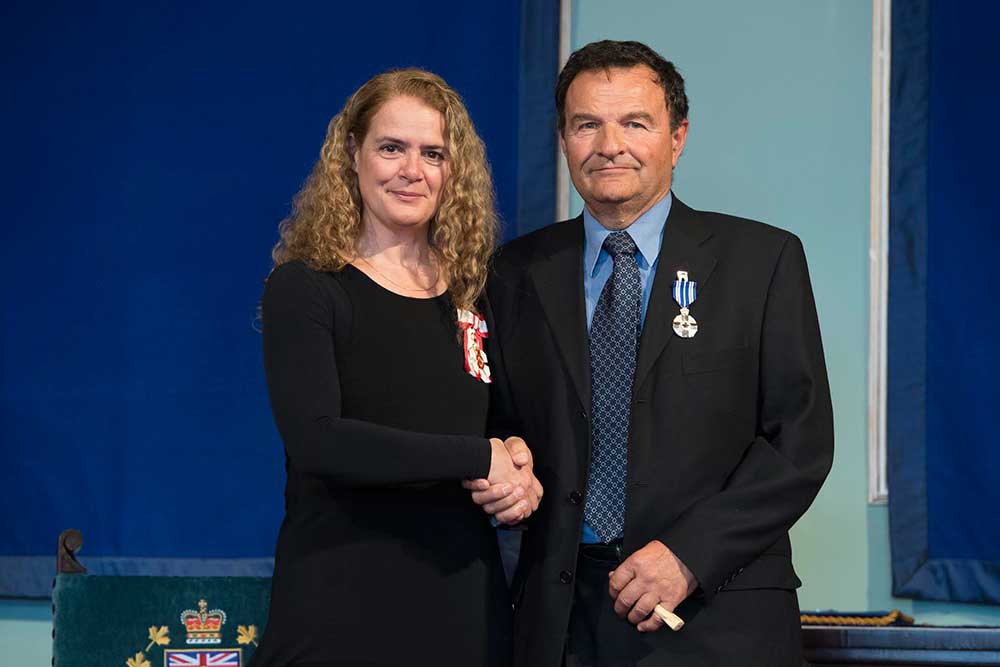 Kara-Tunga Fund Founder – Pat Montani – to receive Medal of Honour
In 2017 'Patrick Montani' (Director of Kara-Tunga Fund)  and his wife Brenda Montani were awarded Canada's highest honour for their contribution to humanity, the Meritorious Service Medal.
Mr. Montani believes that high value efficient models that empower the local people are the key to development and empowering the people of Africa. Education , healthcare and creating opportunity for the people are the key to a better life for all in Africa.
"One of the reasons we started this was I got tired of NGOs asking me for money and then I'd look at their financials only to find out they were making a ton of money and very little of it went to whatever the project was," said Pat. "We did it with very little money in a grassroots fashion, and we're the largest in the world at doing what we do, and that's move bikes. To me that's an important part of the success."
Links
Pat and Brenda Montani

Award Ceremony
Date: 21 March 2018
The Karamoja Bicycle Initiative (Bicycles for Humanity)
Video is featuring: Paul Sherwen and Patrick Montani.
Photo by: Claudia Frowein