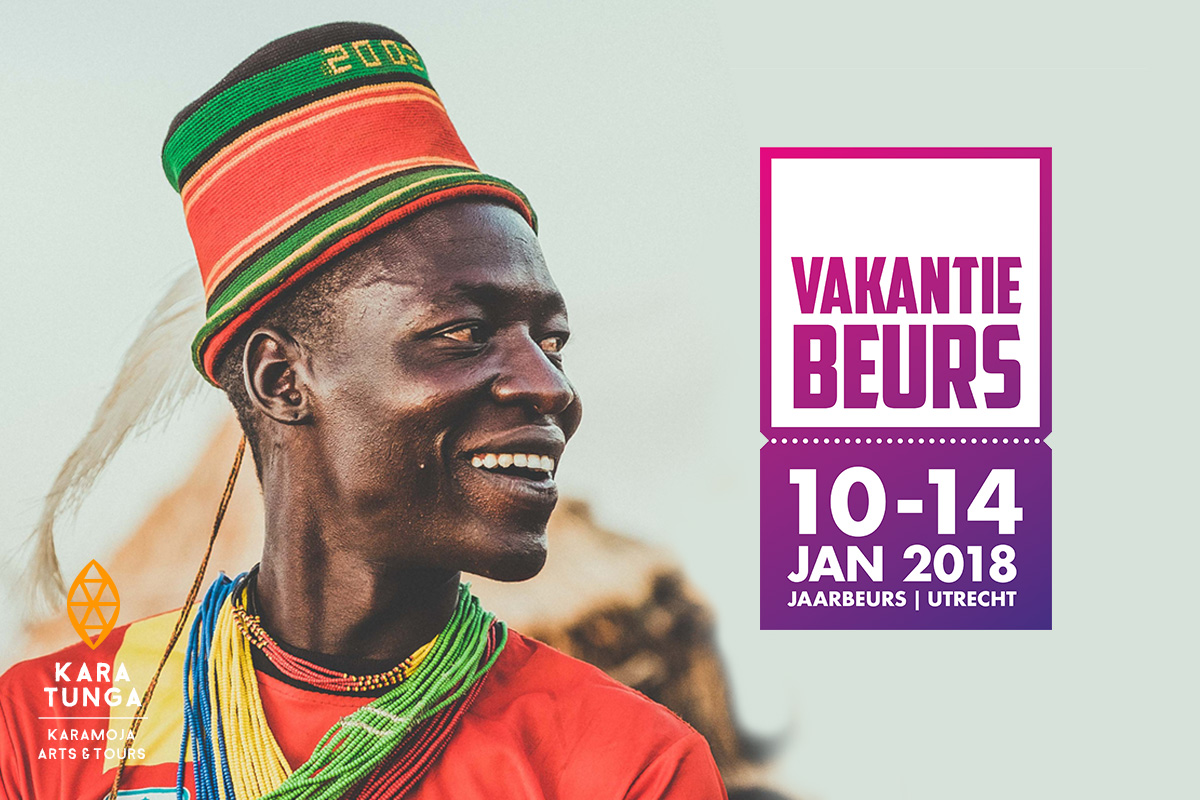 Karamoja at Uganda stand during Vakantiebeurs
Kara-Tunga will be representing the Karamoja region of northeast Uganda at the largest Dutch holiday fair 'Vakantiebeurs' taking place in the Jaarbeurs venue located in Utrecht.

We invite you to come and experience what Uganda has to offer and Karamoja in specific at the Vakantiebeurs: rich and diverse Cultures, Africa's most scenic Safari Parks, 1000 Bird species, Origin of the river Nile and Natural resources that made it The Pearl of Africa.
As Kara-Tunga, we will be highlighting the northeast of Uganda (Karamoja) and northwest of Kenya (Turkana). You're welcome to visit us for safari-inspiration and make live booking inquiries.
Location & Opening hours
The Uganda stand is located in hall 2 with South Africa on the south, Terrace (eating/sitting areas) on the East, Namibia and Lesotho on the Northern side.
Wednesday 10 January 10.00 – 17.30
Thursday 11 January 10.00 – 17.30
Friday 12 January 10.00 – 17.30
Saturday 13 January 10.00 – 22.00
Sunday 14 January 10.00 – 17.30
Tickets
Visit the official website for tickets: www.vakantiebeurs.nl