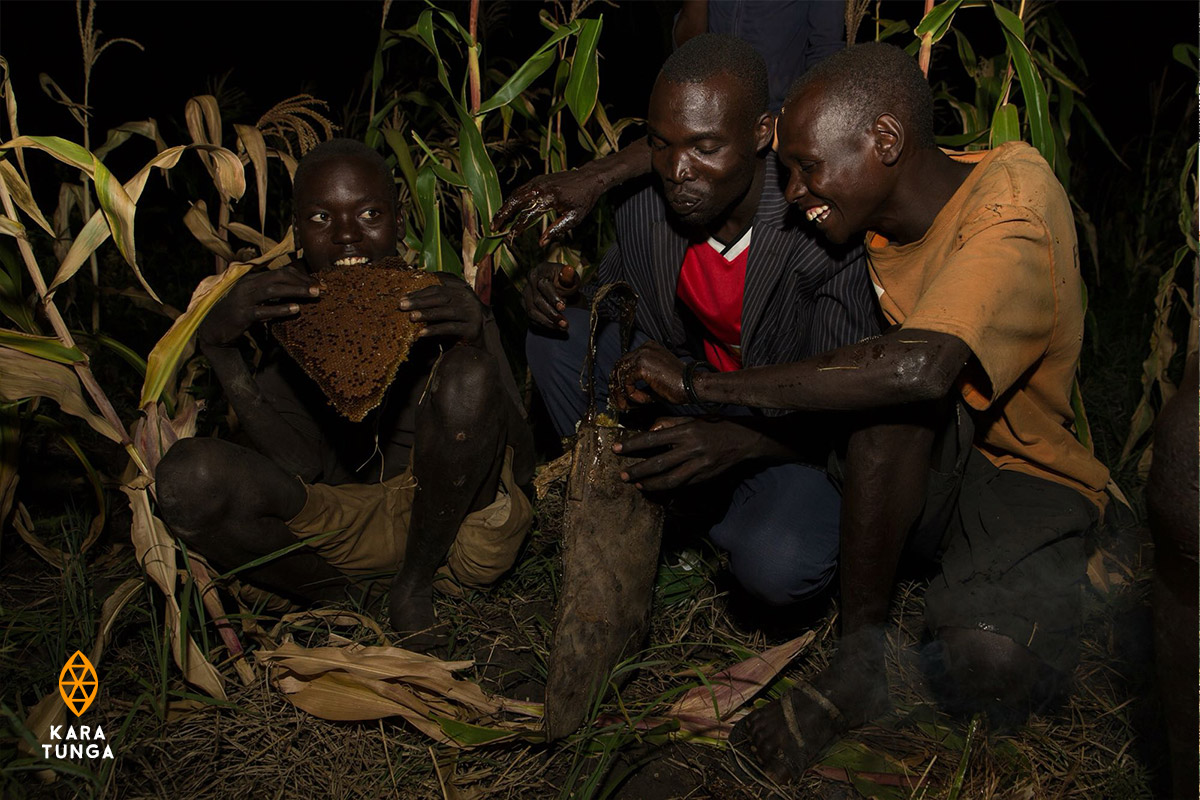 Karamoja lauded for producing quality honey
Delegates from IGAD member countries commended the honey processed in Karamoja for its quality.
Member countries of the Intergovernmental Authority on Development (IGAD) have said honey produced in the Karamoja sub-region is the best in the IGAD region (Uganda, Sudan, Kenya, South Sudan, Ethiopia, Somalia, Djibouti, and Tanzania).
The declaration was made during a meeting organised to evaluate development initiatives being undertaken by the member countries. Evaluation of the honey was carried out as part of a programme funded by the Food and Agriculture Organisation (FAO).
Purchase Karamoja Honey
Honey has played, and continues to play, an important role in nutrition and medicine in Karamoja: it is used for treating coughs, wound healing, food preservative and as an ingredient in many herbal remedies. How to buy Karamoja Honey
Take a Karamoja Beekeeping tour
Take a traditional Uganda Beekeeping Tour in Karamoja for a fun and educational tour about bees, beekeeping, and Uganda's savannah honey. During this demonstration, you will explore an actual hive and learn where the queen resides, how honey is made, and what makes bees so special and interesting. Info and bookings.